Affiliate link disclosure: This post may contain affiliate links including Amazon that earn me a small commission, at no extra cost to you. Read more in our full Affiliate Link Disclosure.
About five years ago I spent 3 weeks travelling solo around Sri Lanka during which time I saw alot of this wonderful country. One place that is a great addition to a Sri Lanka itinerary but didn't make it onto my itinerary for Sri Lanka was Tangalle.
So, I'm really pleased to share this post by Anwesha from Going Places with Anwesha with you.  She tells us her 8 top things to do in Tangalle and nearby.
Top Things to do in Tangalle
Tangalle is a calm and secluded town in the district of Hambantota. If you are planning some relaxing beach time in Sri Lanka, Tangalle is the perfect spot to start your trip with. Tangalle not only boasts of beautiful seaside vistas, mangroves and coves but will also offer you a look into authentic island living. Here are what I consider to be the 8 top things for you to do in Tangalle.
1. Rent a Bike or Scooter
Renting a bike or scooter is the first thing you should do for your sightseeing in South Sri Lanka. You can also use local buses or rent tuk tuks, but tuk tuk drivers often charge you way too much than the actual fare without giving you an option to bargain with them. I feel renting out your own vehicle is the best option for your uninterrupted beach time!
2. Swim at Goyambokka Beach
As beautiful as they are, most beaches in the Tangalle area are not fit for swimming as the waves are too strong. However, you can have a relaxing beach session at  Goyambokka, one of the best beaches in Sri Lanka, including swimming as the serene bays have a reef which calms most of the waves. Goyambokka also boasts of wide stretch of white sandy beaches, making it an ideal spot for lounging under the sun as well.
3. Turtle Watching at Rekawa Beach
Rekawa beach is the nesting ground for various species of turtles, namely the green turtle, the loggerhead turtle, hawksbill turtle, olive ridley turtle and many more. The Rekawa Turtle Watch is a marine conservation project which protects the nesting sites of these turtles to ensure safe hatching of the eggs. You can spot turtles every night during the peak seasons which is from April to July, just remember that patience is the key.
4. Mulkirigala Raja Maha Vihara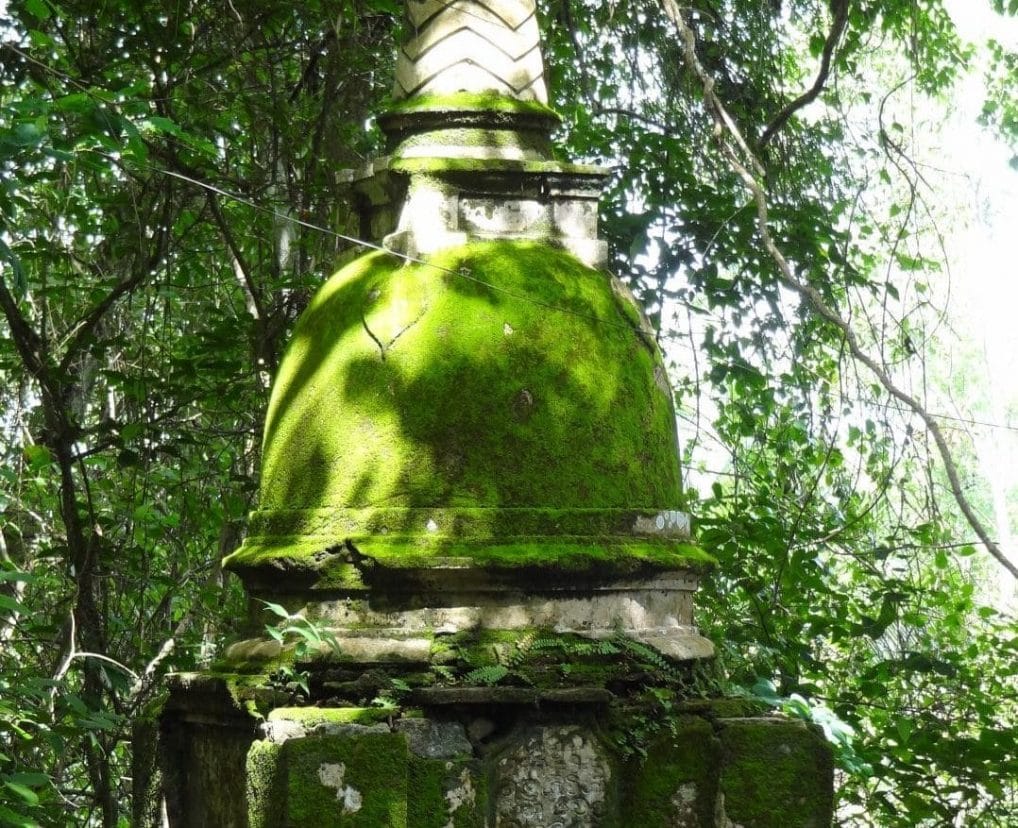 If you like visiting spiritual places like me, then a visit to the ancient Buddisht temple 'Mulkirigala Raja Maha Vihara' is a must. The temple is perched atop a 205m natural rock with seven caves in which reside the seven 'viharas'. The viharas house large reclining, seated and standing Buddha statues while intricate wall paintings adorn the walls.
5. Diving or Snorkelling in Tangalle Lagoon
Tangalle is one of the best places for scuba diving and snorkelling in Sri Lanka. In the waters off Tangalle bay, you can find different sea creatures such as the lion fish, angel fish, octopus, scorpion fish and even lobsters. You can also discover caves, ship wrecks and coral tunnels while diving, depending upon your diving skills and experience.
6. Watch Hummanaya Blowhole

This photo of Blow Hole Hummanaya is courtesy of TripAdvisor The Hummanaya Blowhole is the second biggest blowhole in the world and can be pretty spectacular and exciting to watch. The water can reach up to 25 m (82 ft) to 30 m (98 ft) in height and is most impressive during the monsoon season.
7. Birdwatching in Bundala National Park
If you're a keen birdwatcher or just love getting out in nature, then be sure to head to Bundala National Park. It's only 40 mins away from Tangalle and is quite famous for the greater flamingos and other migratory birds you'll hopefully spot there.
8. Surf at Hiriketiya Beach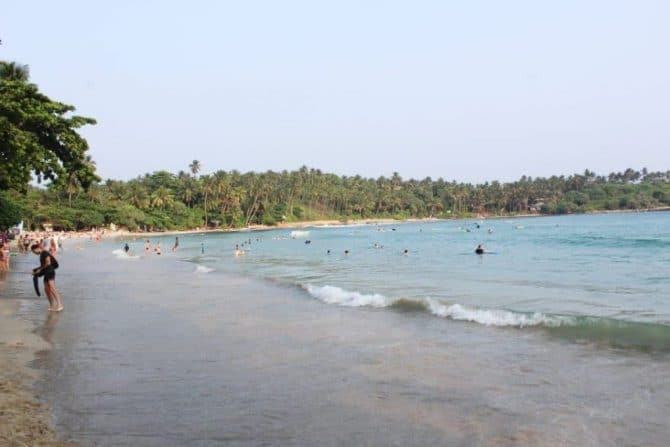 Hiriketiya beach is only 20 mins far from Tangalle town and is popular with surfers. If you don't surf already, it's a great beach to take some lessons and start learning how to surf in Sri Lanka. There are lots of surf gear rental shops lining the horse-shoe shaped bay, where you can rent a surfboard on hourly basis.
Tangalle Accommodation
Being the largest town in South Sri Lanka, Tangalle has no shortage of accommodation in Tangalle ranging from budget hostels all the way up to 5-star resorts. There should be something to suit everyone.
Where to go After Tangalle
Once you've spent enough time enjoying Tangalle why not head up the coast to Yala National Park for a wildlife safari. This National park is famous for its leopards, I was lucky enough to spot three when I was there
---
Anwesha from Going Places with Anwesha

Anwesha is a travel blogger at Going Places with Anwesha. She has a full-time day job but loves to travel and capture her journeys though her lenses.
Her blog is mainly abouot her journeys in India and neighbouring countries. It's a medium for her to encourage and inspire others like her to shed their inhibitions and travel to their hearts content. 
---
Like this post? Pin it for later!
Have you been to Tangalle in Sri Lanka? If so what was the best thing you did there?