TRAVEL, LIVE AND WORK ABROAD WITH US
Hi! We're Tanya and Andy.
We left the UK in 2016 to travel, live and work abroad indefinitely.
Let us inspire and encourage you to do the same!
Follow us as we share useful information, experiences and reviews.
"Today is your day. You're off to Great Places! You're off and away!"– Dr. Seuss, Oh The Places You'll Go
Subscribe for updates and your FREE checklist for long-term travel or moving overseas.
Cambodia holds a special place in our hearts, we even class it as our second home.
Many people only visit The Kingdom of Wonder for a few days to see the temples and maybe an island.
But, Cambodia has much more to offer, which you can discover in our 'Off The Beaten Track in Cambodia' series.
Travel, Live and Work Abroad
I repetitively tell people ''don't travel without travel insurance'' - whether that be single-trip, multi-trip…
When Andy and I decided it was time to leave The UK to travel, live…
Before Andy and I first left the UK to travel, live and work abroad we…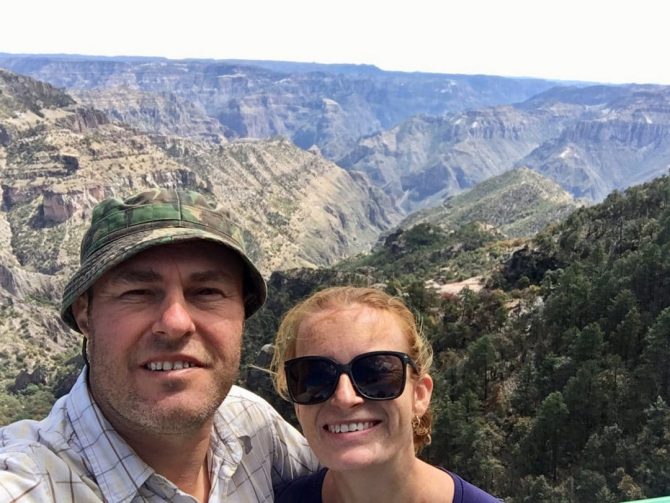 We'd love to work with you…
We love working with tourism boards, travel companies and brands who share our travel passion. 
The only proviso is that your destination, product or service is a good fit for our niches and of interest to our audience.
There are many ways you can work with us, both as a couple and solo. We're also always open to hearing and discussing your own ideas and suggestions.
It happens every year, Black Friday and Cyber Monday when everything goes a bit crazy.…
When it comes to buying gifts for your nearest and dearest, what if they are…
When you think of Greece, what's the first thing that springs to mind? I bet…
  One of Mexico's hidden gems, the Copper Canyon (Barrancas del Cobre in Spanish) in…
Cambodia's beaches and islands are all found on the coast of, or in the bright…
Happy Khmer New Year, Happy Cambodia New Year, 'Soursdey Chnam Thmey'! We love joining in…