Affiliate link disclosure: This post may contain affiliate links including Amazon that earn me a small commission, at no extra cost to you. Read more in our full Affiliate Link Disclosure.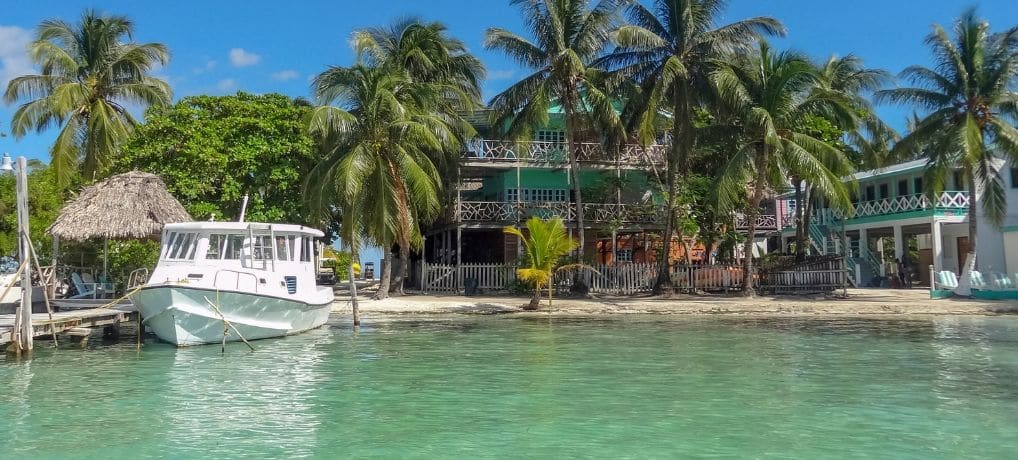 Off the northern coast of Belize, a short ferry ride from Belize City, are a series of barrier islands dotting the crystal clear waters. Of the islands (cayes) that you can stay on, Ambergris, with its resorts, mansions, and airport is larger and more populated. Caye Caulker is its smaller, quirkier cousin, with a lack of 4-star hotels or paved roads. There are also a whole host of things to do on Caye Caulker which we discovered several years ago during our week-long stay there in a beach hut. This post, however, was written by Kelly from wOnderlust based on her more recent visit.
Things to Do on Caye Caulker
Caye Caulker's small-town vibe is just what you need for a truly unique, relaxing holiday that you can't find anywhere else. It should 100% be one of your stops whilst travelling in Belize. Here are my recommendations for 10 great things to do on Caye Caulker.
1. Discover Amazing Coral Reefs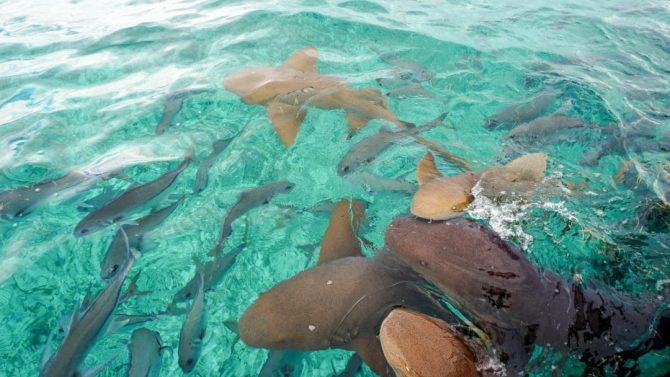 Exploring the beautiful blue ocean waters is the best reason to visit Caye Caulker! The 2nd largest barrier reef in the world is off the coast of Belize, a short boat ride from the island. Book a dive or snorkel tour (half or full-day) from Caye Caulker to the reef, nearby Hol-Chan Marine Reserve, or The Great Blue Hole to see the rich ocean life. Many tours also stop at Shark Ray Alley so you can swim amongst the harmless nurse sharks and small rays.
2. Bicycle Around the Island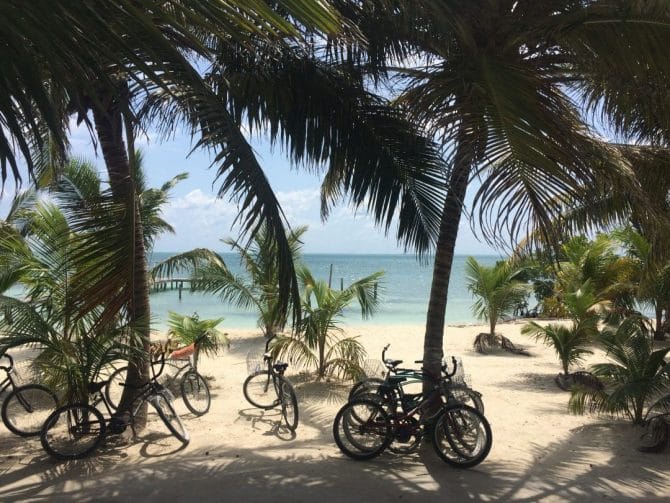 There are no cars allowed on Caye Caulker, only golf carts or bicycles are allowed. However, the island is only 8 km long and flat, so it's easy to get around. Many of the hotels and Airbnbs have bikes available to use or you can rent one in village to get out and explore! Ride to the southern part of the island to see the mangroves and the quieter, more natural side of Caye Caulker. Wind your way along the shoreline's makeshift bike path and see some of the more quirky hotel signs and pier setups. Check out La-Z-Boys, who have turned sailboats turned into lawn furniture. End your cycle ride back in the main village for food and drinks on a pier.
3. Visit The Split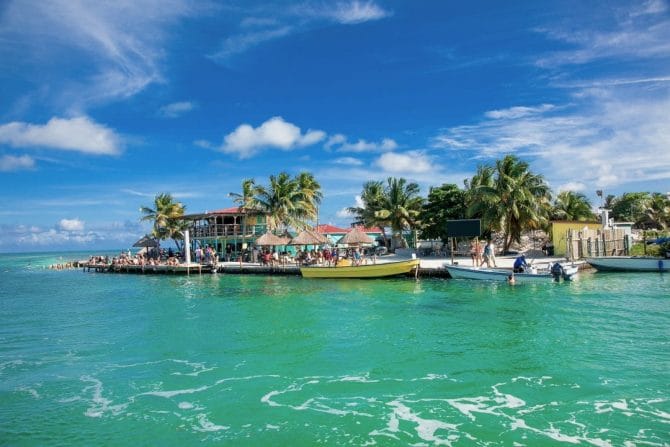 The Split is the northern tip of the southern (populated) half of Caye Caulker. Hurricane Hattie created it when she hit Belize in 1961, splitting Caye Caulker in two. You'll find stories vary on exactly how much of that action was the storm versus man-made. Thanks to that division, The Split is now the go-to place to swim from the island's shore and to watch the boats go by. It's also home to The Lazy Lizard, a Caye Caulker institution that offers drinks, food, music, games, and shoreline views. Park your bike at The Split, hop in the clear blue water, hop out for a drink, repeat, and enjoy. This was one of my favourite Caye Caulker activities.
4. Eat Fresh Seafood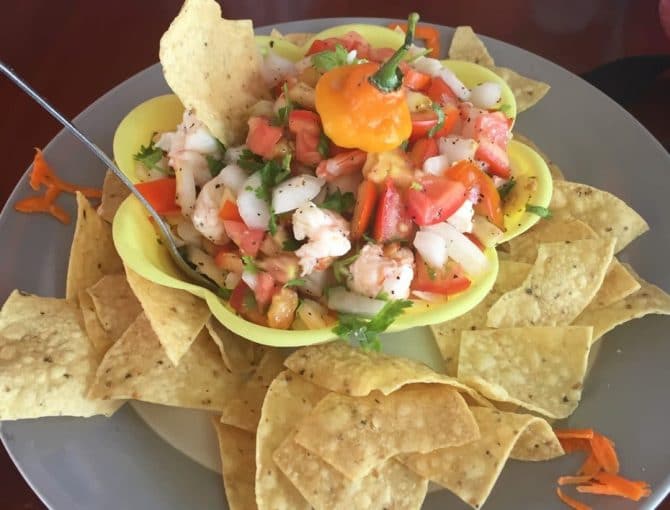 In many restaurants around the island, you'll find open-air grills cooking up that morning's catch. Head out by bike or foot to see what looks good or popular that night – often fresh lobster, fish or shrimp. Another delicious seafood dish you can try on Caye Caulker is fresh ceviche. Ceviche is made with fish, prawns, lobster or conch (or a mixture of them all), marinated in lime and chilli with diced tomatoes and  cilantro (coriander).
5. 'Go Slow'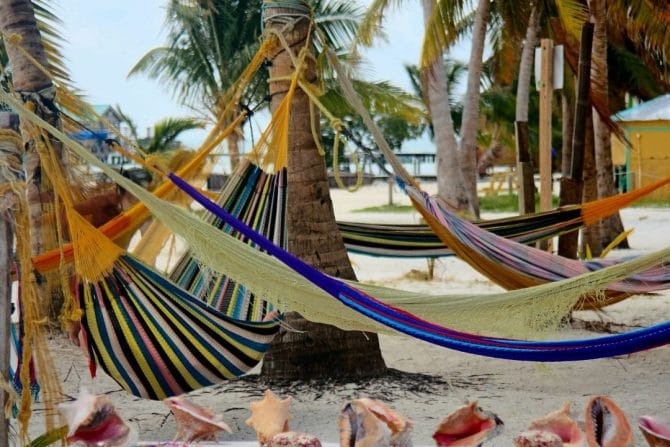 Caye Caulker's mantra is 'Go Slow', so when on the island, be sure to embrace that life! Here's where the island's lack of large-scale buildings and development helps. There's no noise, no cars and nothing that requires rushing for. Enjoy sitting on a pier, or lying in a hammock (maybe even a hammock in the water) and listening to the sounds of the island. Take a book, a beer, or nothing but yourself, and relish the feeling of having absolutely nothing to do.
6. Take a Ferry to the North of the Island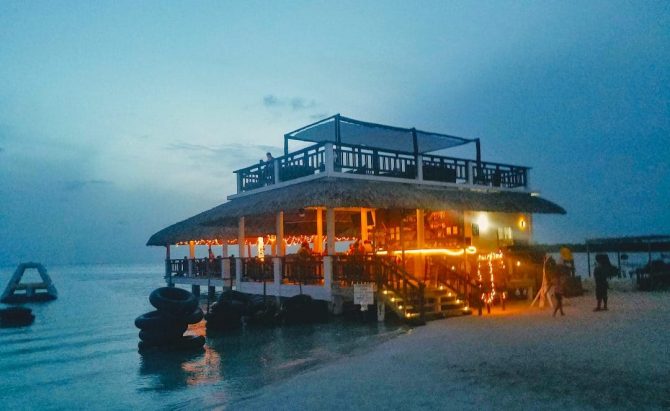 As mentioned before, Caye Caulker is split into two. The southern half has the village and most of the development. The north has mangrove forests, beaches and Koko King restaurant. Want to take a look at the northern half? A ferry on the west side of the island will take you to the docks of Koko King. It goes every 30 minutes until well after dark and is free if you spend at least $20 BZE ($10 USD) at the beach. Being situated on the western side, you'll find large white sand beaches and aclub atmosphere that doesn't exist on the southern island. There's also cabana rentals and nighttime bonfires, it's a great place to view the sunset. Make sure you check when the last ferry is leaving!
7. Make New Friends at a Bar
At any bar in Caye Caulker, you'll find a mix of locals, ex-pats, other tourists. All are friendly and happy to chat with both solo travellers and groups. Since it's such a small island, it's easy to follow the crowd from the Split, to the pier side bars, to the late-night dancing, and the late-late afterparties.
8. Go Sea Kayaking
Sea kayaks can be rented in town, or often from your hotel or Airbnb. The offshore reefs ensure calm waters that make kayaking easy. Head up north to check out the mangrove forests along the northern half of the island. Kayak out to sea and look back to see the view of the island from the ocean. Make sure to take your snorkel along in case you want to hop off and explore what's going on right underneath you.
9. Eat Fry Jacks for Breakfast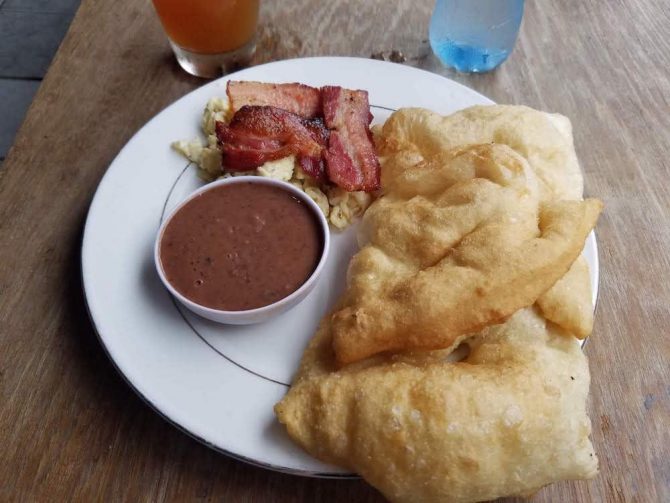 Fryjacks are a favourite calorie-laden Belizean breakfast. They consist of fried dough stuffed with a selection of eggs, black beans, cheese, or sometimes honey and jam. Whichever way you end up ordering them, they're the perfect thing to eat before you retire to a hammock for a post-breakfast nap!
10. Drink a Belikin Watching the Sunset
Belikin is the most popular beer in Belize. A light pilsner, Belikins are the perfect beer on a hot day on the island. They hold slightly less than the average bottled beer (9.6 oz thanks to extra-thick glass), but you can't beat the prices. The best way to drink that Belikin is while watching the sun go down from the island's western shore.
Whether you're looking for nothing more than a chilled beach holiday or something more active you'll sure to have a fantastic time on Caye Caulker.
---
Kelly from wONEderlust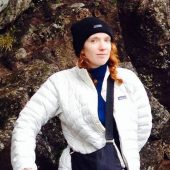 Kelly is a US-based travel blogger, trip planner, and solo travel enthusiast who writes about her journeys at wONEderlust. Her own day job means she knows how to pack a lot into a short amount of time when travelling.
Her blog is a mix of trip itineraries, observations, the many mistakes she's made, and everything she's learned and continues to learn about solo travel.
---
Belize Trip Planning Resources
Planning your trip to Belize? Here are some of our recommended useful resources to help. 
● For the best flights we use Skyscanner, I usually find great deals there
.
● We use Booking.com or HotelsCombined to find the best hotel prices.
● For self-catering accommodation Airbnb is our go-to.
● We always check accommodation reviews on TripAdvisor before booking.
● Even in the modern days of Google we still like to use guidebooks for ideas.
● If you prefer organised day or multi-day trips Get Your Guide has p
lenty. 
● And most important: DON'T LEAVE HOME WITHOUT TRAVEL INSURANCE. 
 If you're from the EU you can't beat True Traveller. If you're from other           countries worldwide, World Nomads is good.
 A new contender for shorter term travel insurance is SafetyWing, which you     can pay for on a month by month basis.
Enjoy this post? Pin it for later!
Have you been to Caye Caulker in Belize? If so are there any other things to do on Caye Caulker that you'd recommend?