Affiliate link disclosure: This post may contain affiliate links including Amazon that earn me a small commission, at no extra cost to you. Read more in our full Affiliate Link Disclosure.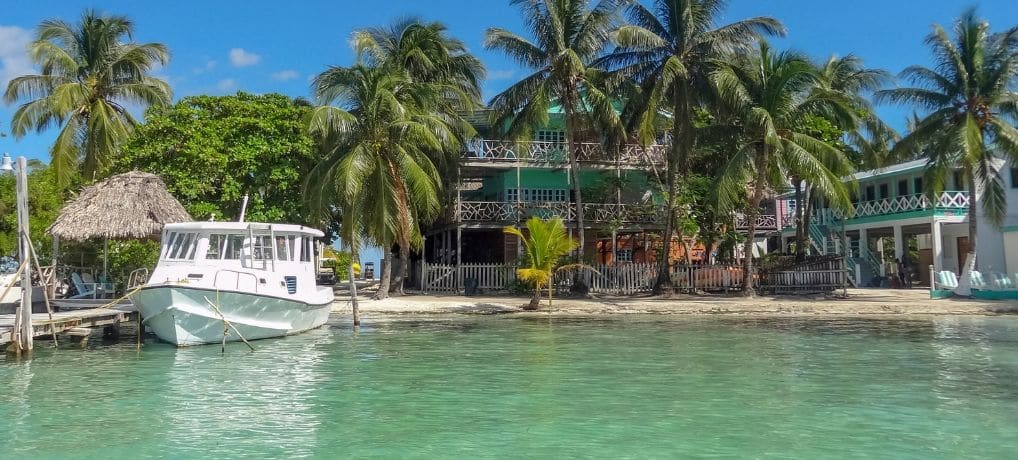 Things to Do on Caye Caulker
Caye Caulker's small-town vibe is just what you need for a truly unique, relaxing holiday that you can't find anywhere else. It should 100% be one of your stops whilst travelling in Belize. Here are my recommendations for 10 great things to do on Caye Caulker.
1. Discover Amazing Coral Reefs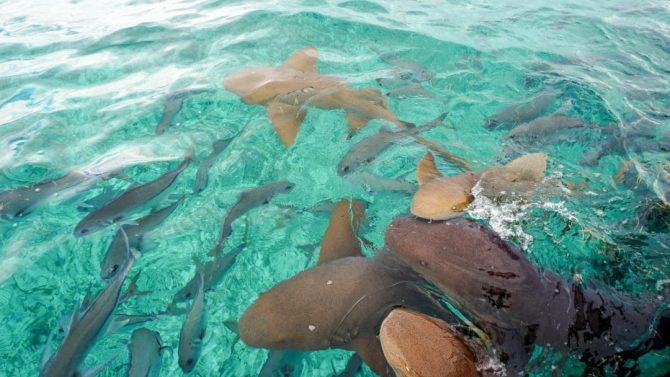 2. Bicycle Around the Island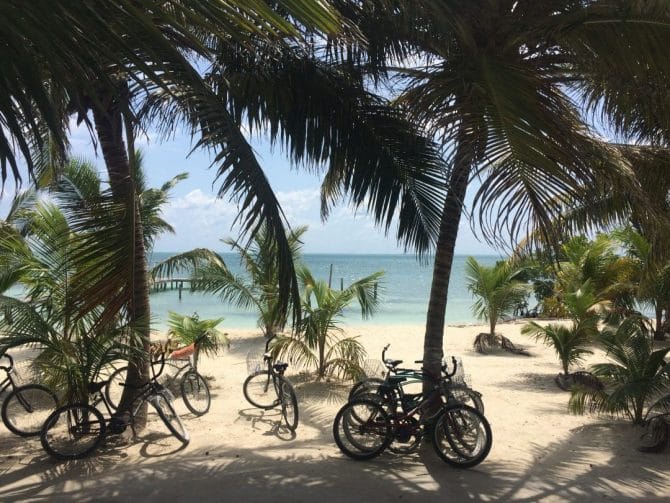 3. Visit The Split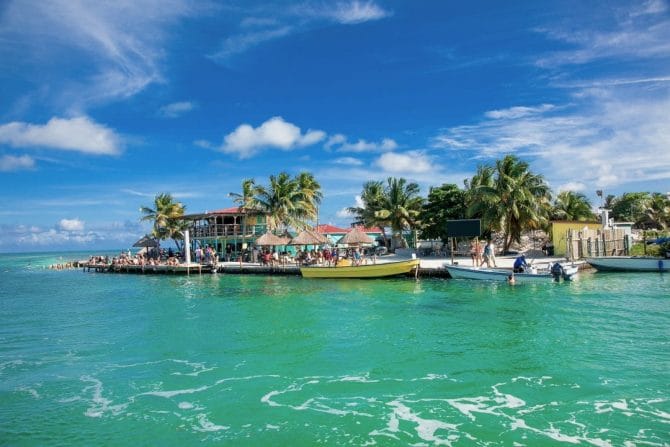 4. Eat Fresh Seafood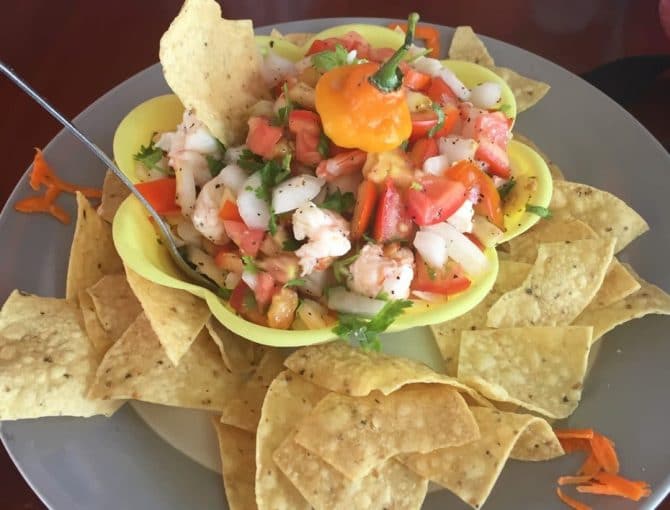 5. 'Go Slow'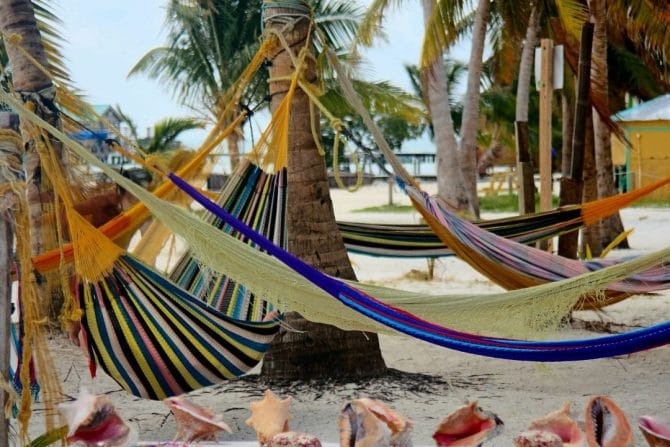 6. Take a Ferry to the North of the Island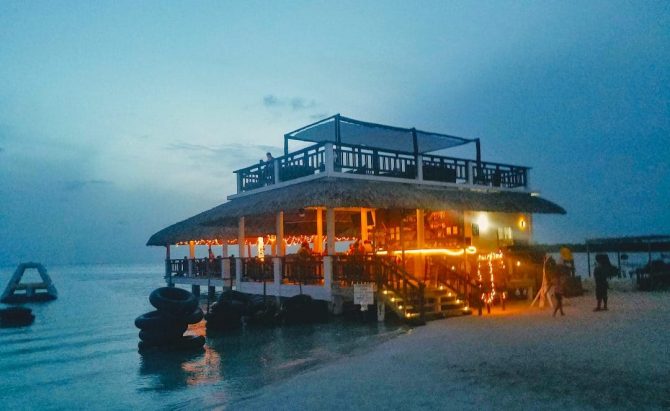 is split into two. The southern half has the village and most of the development. The north has mangrove forests, beaches and Koko King restaurant. Want to take a look at the northern half? A ferry on the west side of the island will take you to the docks of Koko King. It goes every 30 minutes until well after dark and is free if you spend at least $20 BZE ($10 USD) at the beach. Being situated on the western side, you'll find large white sand beaches and aclub atmosphere that doesn't exist on the southern island. There's also cabana rentals and nighttime bonfires, it's a great place to view the sunset. Make sure you check when the last ferry is leaving!
7. Make New Friends at a Bar
At any bar in Caye Caulker, you'll find a mix of locals, ex-pats, other tourists. All are friendly and happy to chat with both solo travellers and groups. Since it's such a small island, it's easy to follow the crowd from the Split, to the pier side bars, to the late-night dancing, and the late-late afterparties.
8. Go Sea Kayaking
Sea kayaks can be rented in town, or often from your hotel or Airbnb. The offshore reefs ensure calm waters that make kayaking easy. Head up north to check out the mangrove forests along the northern half of the island. Kayak out to sea and look back to see the view of the island from the ocean. Make sure to take your snorkel along in case you want to hop off and explore what's going on right underneath you.
9. Eat Fry Jacks for Breakfast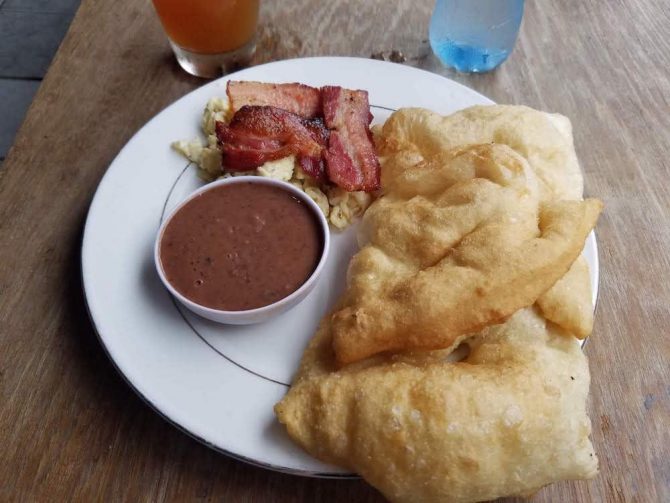 10. Drink a Belikin Watching the Sunset
Belikin is the most popular beer in Belize. A light pilsner, Belikins are the perfect beer on a hot day on the island. They hold slightly less than the average bottled beer (9.6 oz thanks to extra-thick glass), but you can't beat the prices. The best way to drink that Belikin is while watching the sun go down from the island's western shore.
Whether you're looking for nothing more than a chilled beach holiday or something more active you'll sure to have a fantastic time on Caye Caulker.
---
Kelly from wONEderlust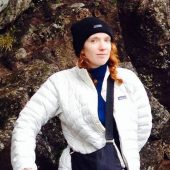 Her blog is a mix of trip itineraries, observations, the many mistakes she's made, and everything she's learned and continues to learn about solo travel.
---
Belize Trip Planning Resources
Planning your trip to Belize? Here are some of our recommended useful resources to help. 
● For the best flights we use Skyscanner, I usually find great deals there
.
● We use Booking.com or HotelsCombined to find the best hotel prices.
● For self-catering accommodation Airbnb is our go-to.
● We always check accommodation reviews on TripAdvisor before booking.
● Even in the modern days of Google we still like to use guidebooks for ideas.
● If you prefer organised day or multi-day trips Get Your Guide has p
lenty. 
● And most important: DON'T LEAVE HOME WITHOUT TRAVEL INSURANCE. 
 If you're from the EU you can't beat True Traveller. If you're from other           countries worldwide, World Nomads is good.
 A new contender for shorter term travel insurance is SafetyWing, which you     can pay for on a month by month basis.
Enjoy this post? Pin it for later!
Have you been to Caye Caulker in Belize? If so are there any other things to do on Caye Caulker that you'd recommend?
SIGNUP to get your FREE checklist for long-term travel or moving overseas, and to receive email updates, travel tips, offers and giveaways!
We don't spam. 
You confirm you've read our Privacy Policy.
Unsubscribe at any time.