Affiliate link disclosure: This post may contain affiliate links including Amazon that earn me a small commission, at no extra cost to you. Read more in our full Affiliate Link Disclosure.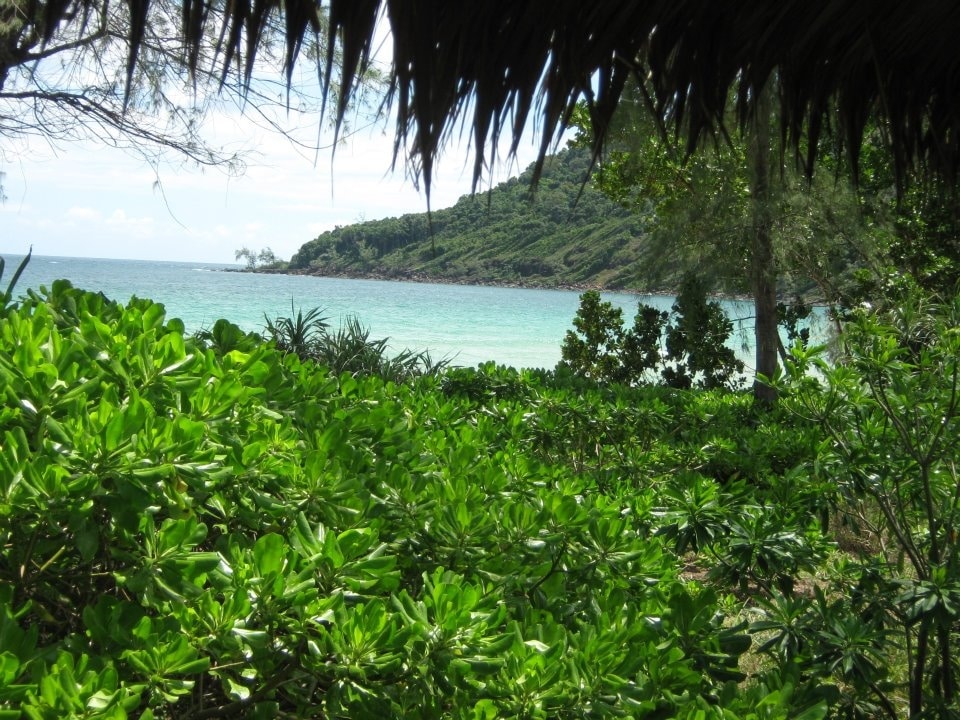 I asked four other travel bloggers to tell us the most romantic destinations they'd ever been to (either alone or as a couple) and why.

You never know the answers may be some romantic inspiration for Andy and I…stranger things have happened

! Here's what they had to tell me.
Wanderer of the World
The most romantic destination I've been to so far has to be Vienna in Austria, as far as cities go, this is a beautiful city.

It's perfect for romantic walks by the canal, gazing at the city lights from the top of the Reisenrad Ferris wheel, and sharing delicious Sachertorte with your other half

. It's also full of stunning palaces that remind some of us of our dreams of being a princess when we were younger.
Now, this all sounds pretty amazing but this isn't the only reason why Vienna holds all kinds of romantic memories for me

. My boyfriend also found this city the perfect place to tell me he loved me for the first time. This city must have brought the romantic out in him too!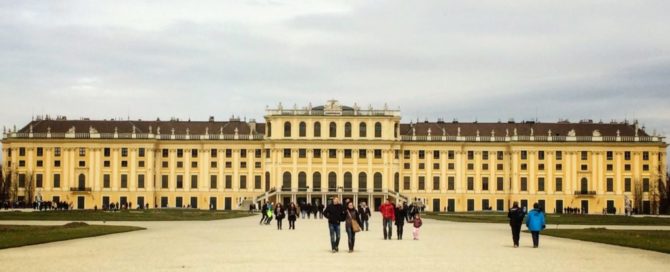 Swedish Nomad
Greece is my most romantic place, why? Well, it's the whole package. First, there are countless islands and paradise beaches to explore, which are all unique. Then there's the one thing all Greece has in common – the hospitality and welcoming feeling, everything flows. The food is cheap and delicious, and everyone does their best to make your vacation the best. This all allows you and your loved one to simply enjoy each other and the moments.
Sunset, tzatziki, feta, souvlaki, and fresh kalamata olives, greek music and the calming sound of the waves of the sea. What could be better?
Alex of Swedish Nomad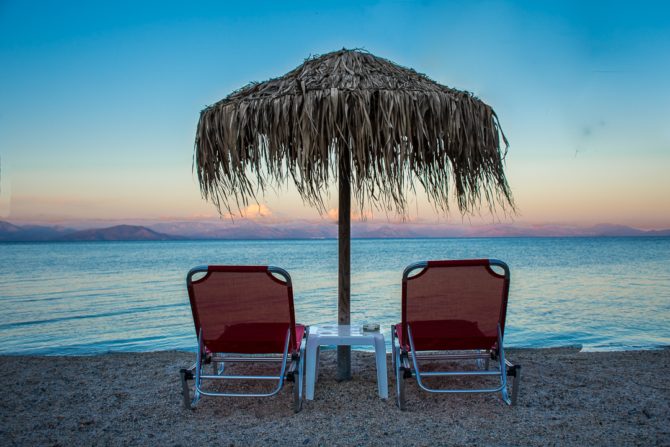 Getting Stamped
One of the most unique and romantic places are the islands in Thailand. My husband and went on a Thailand honeymoon back in 2012. According to my passport, I have been back many times, 26 Thailand stamps to be exact!

Nothing is more romantic than exploring the Thai islands by long tail boat and having an ENTIRE island all to yourself

. We like to pack a picnic and a bottle of wine for a romantic beach picnic.  
Our favourite island is Koh Lipe, few tourists have heard about it and being only accessible by boat, it's not overcrowded. We love it so much we've been back three times and can't wait to go back again!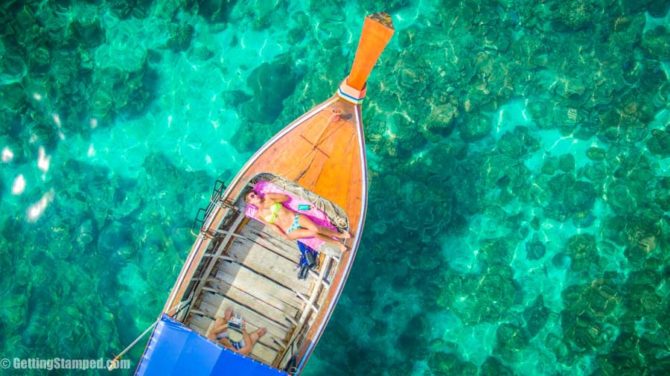 Practical Wanderlust
Bruges in Belgium is a charming medieval town that feels as if it's preserved in time. My husband watched the movie 'In Bruges', and decided that he wanted to spend Christmas 2016 there. It turned out to be insanely romantic! 
On every corner is some gorgeous building dating back to the 12th Century, and a Belgian chocolate shop (perfect for sharing a hot chocolate), a lace shop (both quaint AND romantic). Beautiful old canals bisect the town, perfect for taking a romantic boat tour.
If the setting and the cobblestones, and the lace and the chocolate, don't get you in a romantic mood, there's even a Lake of Love. It's in a park that boasts the romantic, tragic legend of the beautiful Minna, who fell in love with a warrior of a neighbouring tribe. When her father said no to their marriage, she ran away into the forest. She managed to wait until he found her and she was in his arms before she finally succumbed to death. It's said that if you kiss your lover on Lover's Bridge, your love will be eternal. There is also a much less romantic legend about the massive quantities of swans inhabiting Lover's Bridge, but that's another story.
Lisa and Jeremy of Practical Wanderlust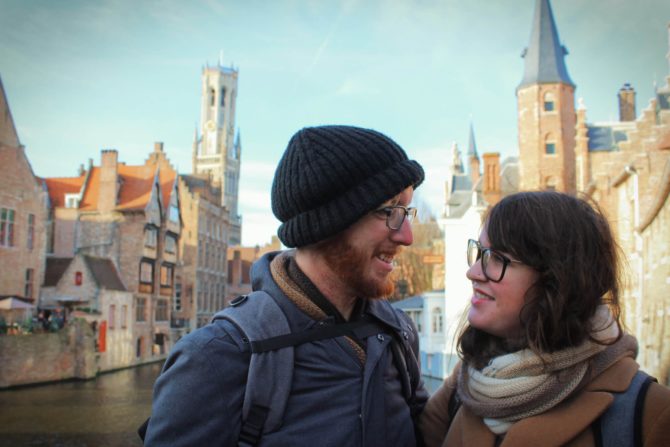 Can Travel Will Travel 
With hardly a romantic bone in our bodies, neither Andy or I could pick our most romantic destinations

. Yet we agree that the type of places we prefer are those that are a bit different and off the beaten track. I guess because few people will have experienced it before us.
We're quite partial to an un-touristy island like the Lazy Beach side of Koh Rong Samloem, Cambodia. Trekking away from the crowds in mountains or jungle is also near a favourite.

Slightly

more surprising, considering we dislike the cold, is that we loved exploring Iceland and Norway, in all their snowy glory

.

One day, I'm sure we'll find 'the one' in a romantic destination sense, but until then I guess we have another good excuse to keep travelling

!
Tanya and Andy of Can Travel Will Travel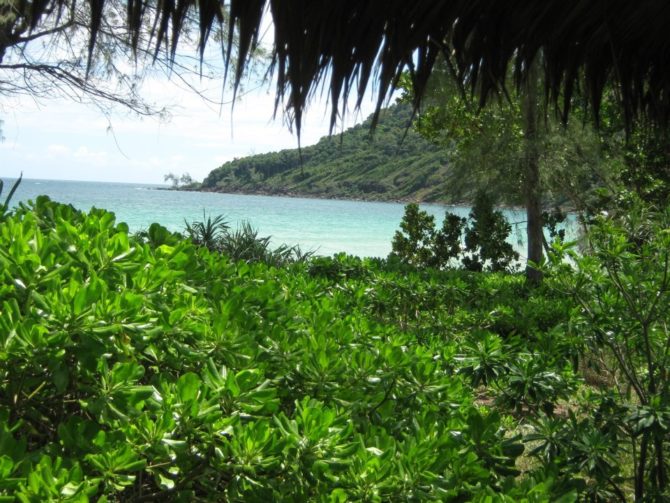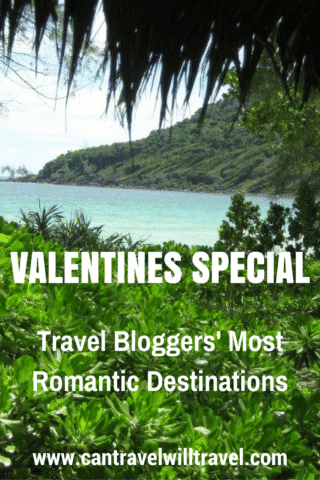 Where are the most romantic destinations you've ever been? We'd love to hear about them in the comments below.
P.S. Wondering what to buy your travel loving significant other for Valentines Day? We've got some great ideas for you via the following link:
 Valentines Day Travel Gift Ideas for Someone Who Loves to Travel