Affiliate link disclosure: This post may contain affiliate links including Amazon that earn me a small commission, at no extra cost to you. Read more in our full Affiliate Link Disclosure.
Tanzania is a spectacular country in beautiful east Africa. You can find an enormous variety of amazing experiences for both the adventurous and the less daring. But when is the best time to visit Tanzania?
Well, it really depends on what you're looking for. Tanzania has two distinct seasons weather-wise – wet and dry – and each season offers its own set of activities and opportunities, depending on your interests and preferences.
Your trip to Tanzania may be centred around observing the Great Wildebeest Migration, climbing Mount Kilimanjaro, or simply exploring some of Africa's most amazing parks, reserves, and urban areas. Whatever you plan on doing in Tanzania, there really is no bad time to visit. However,  there's usually a best time to go. 
In this post, we help you find the best time for your trip to Tanzania, depending on what the purpose of your trip is.
The Best Time to Visit Tanzania for a Wildlife Safari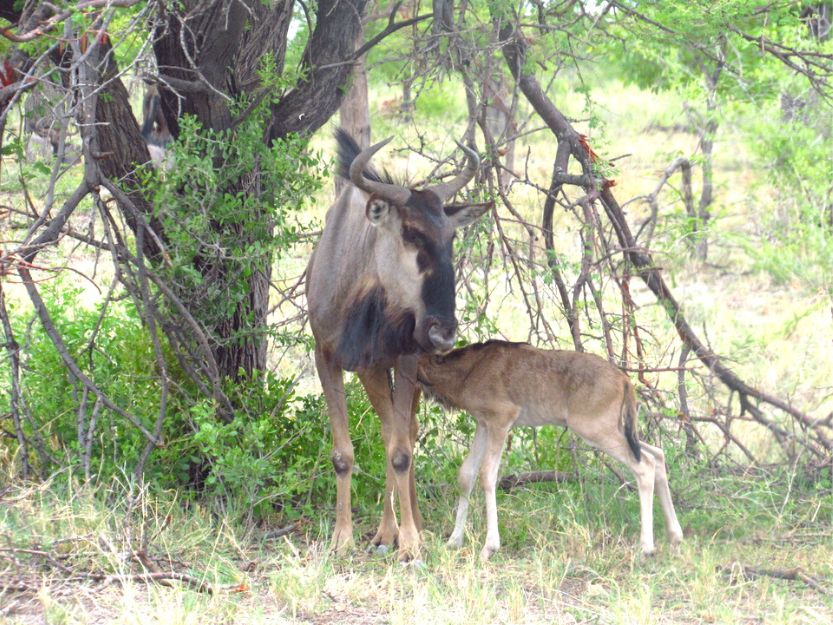 Tanzania has some of the best wildlife viewing in Africa and is home to some of the most famous safari locations. These range from Serengeti National Park in the north, the site of the southern loop of the Great Wildebeest Migration, to Gombe Stream National Park in the south, home to the Kasakela chimpanzee. 
If it's wildlife you're going to see, then the southern hemisphere's winter is the best time to visit Tanzania. 
The Dry Season, aka. High Season (June – October)
Winter is the dry season in Tanzania. Temperatures are milder, and the humidity is much lower. During the dry season, Tanzania's national parks and game reserves are THE place to be for wildlife viewing.
The lack of rain means that there are fewer watering holes for the wildlife to drink from. This makes their movements a bit more predictable. You're likely to see more animals congregated around the remaining watering holes, than when there are many pools to choose from. 
There is also less tall grass and foliage this time of year, making the animals easier to spot. You'll get up close with some of Africa's most iconic animals – leopards, elephants, giraffes, zebras and cheetahs, to name just a few.
Another advantage to visiting Tanzania during this time of year is the smaller mosquito population. They are still an issue, but aren't quite as relentless as they can be at other times of the year.
The wet season is also the perfect time to visit Tanzania's beaches, including those on the island paradise of Zanzibar.
However, the reasons that make winter the best time to visit Tanzania, are the reasons that this is its peak season, when the majority of visitors travel here. As a result, prices of organized tours are higher, as are accommodation rates and the cost of activities in general. Airfares are increased as well. 
There may also be several safari vehicles parked at sightings. They need to compete for good positions from which to observe the watering holes and get the best photos of the animals.
If You're In Tanzania in the Dry Season, don't miss these events:
Catch the migration of the wildebeest – this happens anywhere from May to July, when the wildebeest migrate between the Serengeti up into the Maasai Mara in Kenya to the north.
Zanzibar International Festival of Cinema – at the beginning of July, the Old Fort, Zanzibar
The Karibu Travel and Tourism Fair – has sales of crafts, safari equipment, wines, and much, much more. This is in May and June, at Karibu in Arusha
The Best Time to Visit Tanzania for Birding
I never paid a lot of attention to birds until I saw the birds that live, and summer, in Africa. From lovebirds and starlings to hamerkops and hornbills, it's a fascinating segment of Tanzania's wildlife population. Deciding on the best time to visit Tanzania for birding is tricky, because birdlife is stunning all year round, but it's even better when the migratory birds come to town.
The Wet Season (November – April)
The wet season is the low season or summer time and Tanzania becomes a completely different world. Heavy rains transform the landscape into a lush green wonderland full of birdlife. It's not called the green season for nothing! Tanzania is a birdwatcher's paradise during the summer. 
The country boasts an incredible variety of bird species – from stunning migratory birds to more than 800 confirmed resident species that call the country home. Bird lovers can expect to see everything from graceful cranes and majestic eagles to bright starlings and colourful kingfishers.
The best time to visit Tanzania for bird-watching is from November through to April, when the country's many migratory birds arrive from Europe and northern Africa. Each year, almost 200 species of birds return to Tanzania – including flocks of flamingos, European bee-eaters, and lesser kestrels. 
During this period, you can also expect to see soaring uluguru bushstrikes, singing Mrs. Moreau's warblers, chirping Pemba sunbirds, and many, many others.
Tanzania's wet season, especially from January through March, is also prime time for calving. The Serengeti is a top place to spot these little miracles. The longer you're here, the more likely you are to see tiny antelope, especially, from baby wildebeest to newborn gazelles.
If You're Here in the Wet Season, don't miss these events:
The Wanyambo Festival – in January in Dar es Salaam
Sauti za Busara, Swahili music and cultural festival – in February in Stone Town, in Zanzibar
The Kilimanjaro Marathon – in February on Mount Kilimanjaro
Deciding on Your Best Time to Visit Tanzania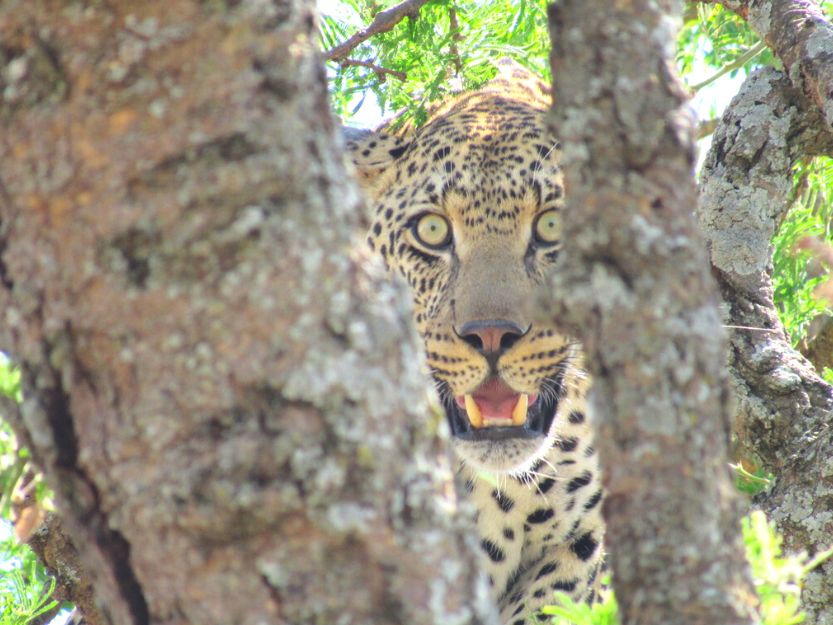 Obviously, the weather isn't the only factor to consider when deciding the best time to book a trip to Tanzania. The dry season may sound perfect for your safari, but will you still enjoy it if too many people have decided that it's perfect for them too? Shoulder season is another option.
Shoulder Season (April – mid-June, and September – October)
Shoulder seasons are the sweet spot. Travelling during these times tends to afford the best of both worlds. The weather is dryer, and the temps are fairly mild. As well, crowds are small and prices sit between low season and high season.
The Best Time to Visit Tanzania to Climb Mount Kilimanjaro
It's entirely possible to make this bucket list climb of Mount Kilimanjaro at any time of year. However, the best time to visit Tanzania and the ideal months to climb Kilimanjaro are from December through to mid-March, and mid-June through to the end of October. But these are also the busiest times.
January and February are the warmest months on the mountain, with lots of clear skies and sunshine. Afternoons can cloud up and get a bit rainy, but these two months are the most popular to make this trek.
The long rainy season on the mountain starts at the end of March and lasts until early June. This can be the most miserable time to tackle this ascent. You will also miss out on the spectacular views on the way to the top due to the clouds and rain.
On the other hand, this is also the quietest time on the mountain. You're also likely to find snow at the summit.
Ultimately the choice is yours! At any time of year, climbing Mount Kilimanjaro is an epic achievement. Whichever time you choose, it's important to be prepared for all conditions. Temperatures can drop well below freezing at night in December – March, and thunderstorms can occur even during the dry season. But with proper preparation, anyone can successfully make it to the top.
Alternate Plans to Enjoy Regardless of the Weather
Tanzania has many urban centres, each with its own unique sights and attractions. And many of them are indoors, which gives alternatives of what to do should you experience bad weather.
Dar es Salaam is the largest city in Tanzania, located on the Indian Ocean coast. It's a vibrant city packed with interesting things to do, from exploring lively markets to visiting cultural sites such as St. Joseph's Cathedral and Azania Front Lutheran Church. The city also boasts some fantastic beaches, making it perfect for relaxing after a day of sightseeing.
Moshi is located at the base of Mount Kilimanjaro and serves as an excellent starting point for those looking to climb the mountain. It's also home to the Chagga people who are famous for their local brew called 'pombe' and a variety of traditional foods. In addition, the city boasts great shopping options and the beautiful Materuni Waterfalls.
Arusha is the gateway to northern Tanzania and the Serengeti National Park. This bustling little city is home to lively markets, interesting museums, a few great restaurants, and much more. It serves as a great base for those exploring the Serengeti or planning on taking part in some amazing safaris.
Cultural Activities in Tanzania
Tanzania is home to a number of amazing and diverse cultures, including the Maasai tribespeople. The Maasai are a semi-nomadic pastoralist group who have lived in East Africa for centuries. Through interacting with the Maasai, you can gain an insight into their unique way of life and learn about their culture and beliefs.
When visiting any area inhabited by the Maasai, it's important to be respectful and sensitive towards their customs. For instance, touching or taking photographs without permission is considered rude, so it's best to ask before snapping away. However, if you do get the chance to visit a traditional village or meet with locals, then this can be an incredibly rewarding experience.
You'll also be able to take part in cultural activities such as dancing, weaving, and storytelling. Many tour companies offer visits with a local guide that will give you an insight into daily life and the history of these fascinating people.
Final Words – The Best Time to Visit Tanzania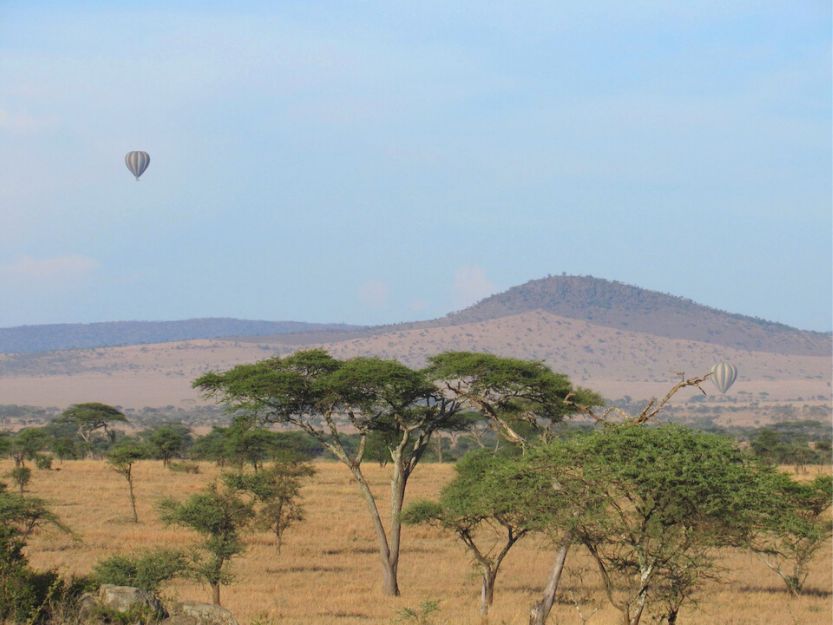 Tanzania is a truly unique and exciting destination that offers something for everyone. Whether you're looking to observe the annual wildebeest migration, witness the vibrant culture at one of Tanzania's lively festivals, or even climb Mount Kilimanjaro – there's no shortage of adventure awaiting you in this beautiful country. 
The best time to visit Tanzania really will depend on what you want to do and see. No matter what time of year you visit Tanzania, you can't help but have an incredible experience. Enjoy!
---
What time of year would you most like to visit Tanzania and what would you like to do there?
Tanzania Travel Resources
Planning your trip to Tanzania? Here are some of our recommended useful resources to help you have the best time possible:
● TRAVEL INSURANCE IS AN IMPORTANT CONSIDERATION FOR TRAVEL. If you're travelling long-term like us and from the EU, then  True Traveller is our go-to option. 
Another option for long-term travel insurance is  SafetyWing, which you can pay for on a month-by-month basis. This is also good for shorter trips.
● Find amazing flight deals to Tanzania on Skyscanner and Kayak.
● Compare Rental car prices for Tanzania on Rentalcars.com.
● Booking.com usually have the best hotel prices for Tanzania.
● Our go-to for self-catering accommodation in Tanzania is Vrbo.
● Before booking accommodation in Tanzania, check reviews on Tripadvisor.
● Discover fantastic trips and activities in Tanzania with Viator and GetYourGuide.
● G Adventures offer incredible group holidays and tours in Tanzania.
Enjoy this post? Pin it for later!