Affiliate link disclosure:
This post may contain affiliate links. We receive a small commission if you purchase through a link, but this will not increase the amount you pay. Read more in our full
Affiliate Link Disclosure
.
It happens every year, Black Friday and Cyber Monday when everything goes a bit crazy. Hordes of shoppers queue up outside shops and department stores, road rage is boiling over and people struggling as they navigate the streets with overflowing bags and boxes piled high with new purchases. Then in the aftermath, homes are a mess with all those bargains that people probably didn't need in the first place.
All of that is my idea of a nightmare and the reason I never leave the house to partake in the consumerist madness. However, that doesn't mean I completely ignore Black Friday and Cyber Monday, because there's one sale that does tempt me every time. That's the travel-related online Black Friday travel sales and subsequent Cyber Monday travel sales where there are some real Black Friday Travel deals to be had and some on Cyber Monday too.
When is Black Friday and Cyber Monday in 2019?
Black Friday is on the 29th November 2019 and Cyber Monday is on the 2nd December 2019.
Many deals start on Friday and run for a week but some only last a day so be sure to read the small print!
Cyber Monday and Black Friday Travel Sales
How can you regret those flight deals to your dream destination, or that huge discount on a luxury hotel you wouldn't normally consider? And what about all that travel gear you need for you upcoming trip? The online sales for Black Friday and Cyber Monday are definitely the time to buy all of these.
So with that in mind, I've scoured the internet to find the best Black Friday and Cyber Monday travel deals for you.
Black Friday and Cyber Monday Travel Gear Deals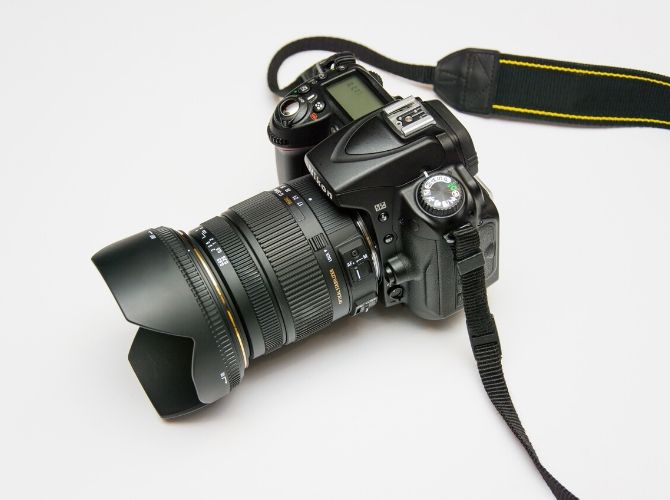 Amazon
There are some incredible deals on Amazon for Black Friday and Cyber Monday. This year it's all about the cameras. Regardless of if you want a mirrorless, full frame or point & shoot, Amazon is sure to have a deal for you to get what you want at a bargain price. How about 15% off a Sony A6000 camera or 33% off a Canon EOS 6D Mark II camera.
They also have 25% off kindles  and 30% off headphones. Why not have a look at my Useful Travel Gifts Guide for some inspiration for bargain gifts for the traveller in your life. 
GET CAMERA AND CAMERA EQUIPMENT DEALS HERE
GET CAMPING AND HIKING GEAR DEALS HERE
Water-to-Go Filter Water Bottle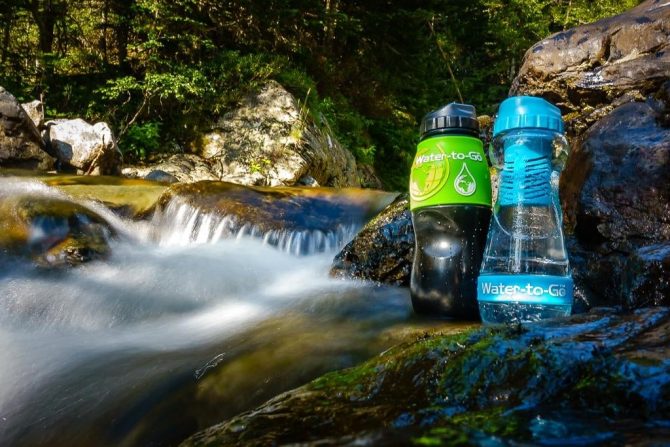 Not strictly a Cyber Monday or Black Friday travel deal but Water-to-Go filter water bottles are seriously amazing and I have a 15% discount for you so I thought I'd include it.
Just use the discount code CTWT15 at the Water-to-Go checkout.
BOOK THE EAST LONDON HOTEL HERE
Go Outdoors
This ones mainly for those of you in or visiting the UK. Go Outdoors stocks everything you need for the great outdoors, including plenty of travel clothes and travel products. 
Andy and I buy lots of our travel clothes and products from Go Outdoors and always pop in when we're back in the UK for a visit.
Go Outdoors haven't announced their Black Friday deals yet so watch this space which will be updated as soon as they do. Last year they had a full week of Black Friday deals, with new offers added every day. If you can't wait to grab a bargain head over to their current sales page as there's always some offer or another to be had.
Cyber Monday and Black Friday Flight Deals
Skyscanner 
We use Skyscanner to book nearly all of our flights and it's always my first port of call to compare flights from different airlines. My favourite feature is the search 'anywhere' feature which sometimes enables me to find ridiculously cheap flights. It's amazing what you can find if you can be flexible and is great for some inspiration if you're not sure where you fancy going next.
US Skyscanner has a selection of Black Friday and Cyber Monday flight deals for various airlines airlines such as American Airlines and Aer Lingus. The UK Skyscanner also has some great Black Friday and Cyber Monday flight deals planned. Both sites will be updated with new deals daily from 29th November to 2nd December 2019, so be sure to bookmark this page to check back then. 
GET A US SKYSCANNER FLIGHT DEAL HERE
GET A UK SKYSCANNER FLIGHT DEAL HERE
CheapOAir
CheapOAir have some unmissable deals to be had for Black Friday and Cyber Monday. You can save up to$40 off flight fees on Black Friday and $40 off flight fees for Cyber Monday. There's also various other Black Friday flight deals due to be released.
If you can't wait that long or don't want to check back check out the Early Cyber Monday flight offers.
GET A CHEAPOAIR FLIGHT DEAL HERE
Cyber Monday and Black Friday Hotel Deals
Booking.com
Booking.com a is a travel fare aggregator website for holiday accommodation, which allows properties of all sizes to reach a global audience. I won't try to hide the fact that I loooove this company and it's website, it's always my first port of call when searching for accommodation when travelling or planning a holiday. 
For Black Friday and Cyber Monday Booking.com have an incredible 40% (or more) discount off selected properties around the world. The offer lasts for only 6 days from 27th November to 2nd December so don't miss out on this one as there's big savings to be had! 
GET A BOOKING.COM HOTEL DEAL HERE
Hotels.com
Another hotel aggregator that has some great Black Friday hotel deals is Hotels.com. They have a huge 60% off selected stays booked between 25th November to 3rd December. They also have 11% off everything using the code BLACKFRI at checkout from 29th November to 2nd December.
GET A HOTELS.COM HOTEL DEAL HERE
Black Friday and Cyber Monday Package Holiday Deals
Opodo
Opodo have some absolutely incredible Black Friday sales on package holidays (and hotel or flight only deals) coming up.
On Black Friday (or BLACK FLYDAY as they're calling it) they have a day full of discounts, sales and special offers. It seems to be on Black Friday – 29th November ONLY, so make sure you make a note in your diary to check back then.
I'm not yet sure if they will also have any deals on Cyber Monday, but keep an eye on this page and I'll update it if I hear of any.
GET AN OPODO PACKAGE HOLIDAY DEAL HERE
Black Friday and Cyber Monday Tour Agency Deals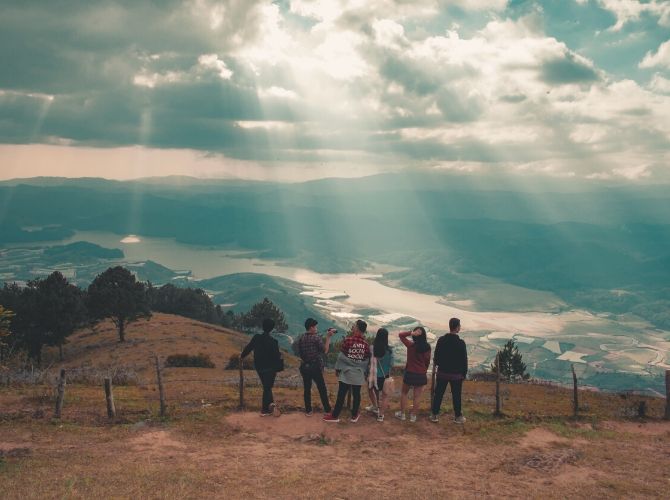 G Adventures
G Adventures are probably the worlds greatest adventure travel company. Offering small group  travel adventures (10 – 14 people), they have a  focus on ethical and sustainable tourism and travel.
This year they have a dedicated Black Friday and Cyber Monday sale offering a great 35% off G Adventure Tours. If you can't find what you're looking for there, all last minute tours have up to 30% off! Now just to decide where to go! ,
Intrepid Travel
Intrepid Travel are another very popular company for organized tours. They cater to a whole range of age groups and styles of travel. They have sales running throughout the week leading up to Black Friday with special deals added each day.
Then on Black Friday their special Cyber Sale begins. Get 20% off any adventure departing January – March, 2020 before December 3, 2019. And save up to 30% on Antarctic Expeditions aboard the Ocean Endeavour and select Adventure Cruises. 
Alternatively you could get up to 25% off last minute tours.
GET AN INTREPID TRAVEL DEAL HERE
Contiki
Contiki believes there are two types of travellers, those who plan in advance and those who just go fo it! They cater for both with their fantastic Black Friday and Cyber Monday travel sale.
There are two promotions, planners can get 25% off all 2020 Europe trips or for those who like to wing it there's some amazing last minute deals. In fact this sale is already up and running so get booking before the Black Friday madness ensues.
TourRadar
TourRadar is an excellent place to start you're search if you're ready to travel but aren't really  sure where you want to go. Their website is the best place to find the perfect group tour for you, on any continent and for any travel style. It enables you to compare different trips with different tour agencies to the same destination. You'll find an an extensive variety of adventure tours from tour agencies including G Adventures, Intrepid Travel, Contiki, Acacia is Africa and lots more. 
TourRadar's Black Friday and Cyber Monday deal for 2019 is going to be a huge 60% off all multi-day tours. That's more than half price!! Make sure you bookmark this page and keep checking back to see this offer as soon as it goes live. Be quick though as it's only on for a limited time from 27 November – 4 December!
If you can't wait until then, have a look at their current travel deals which are updated regularly.
GetYourGuide
GetYourGuide is essentially an online aggregator website which allows you to search for, compare and book endless activities, tours and experiences across the world. It basically acts as a middleman between you and travel companies.
This year they are offering up to 25% off all their tours and activities – including their best-in-class GetYourGuide Original tours.
The offer only runs for a very limited time though – until 11:59 pm PST on Black Friday – 29th November, so be quick so you don't miss out
Klook
If you are currently travelling in Asia like us or have some Asia Adventures planned, you have to take a look at Klook. They have lots of region specific discounts on handpicked tours in countries throughout Asia.  They're also often cheaper than some of their competitors like Get Your Guide and Viator (which incidently isn't offering any Black Friday or Cyber Monday deals this year.
For Black Friday and Cyber Monday Klook are offering up to 25% off activities, up to 20% off food and beverage activities and daily 1 for 1 flash deals. These offers run from through to the end of Cyber Monday. To get the deals you'll need to use the codes which they will be releasing on their Facebook page throughout the day on the 29th November – find out more here. There's even some early bird deals from the 28th.
Black Friday and Cyber Monday Car Rental 
Deals
Rentalcars.com
Rentalcars.com is the worlds largest online car rental service. They arrange car hire in 163 countries, at 60,000 locations and in more than 40 languages. Working with leading suppliers, they offer excellent prices on all cars, including people carriers, luxury cars, minivans and automatic cars.
For Black Friday they are offering 30% off car rental in a variety of destinations including Italy, Mexico, Spain, Morroco and Portugal.
GET A RENTALCARS.COM DEAL CAR RENTAL DEAL HERE
Europcar
Another global leader in car rental, Europcar has over 3,300 car hire locations throughout Europe, Africa, the Middle East, Latin America and Asia-Pacific in around 150 countries. Europcar provides customers with state-of-the-art car rental service and flexible driving solutions.
They have a wide selection of rental cars from leading car manufacturers, to suit all your motoring needs.
Europcar's Black Friday deal is save up to 40% on your next car rental (US customers) and 40% on your next car rental (UK customers) if booked before the 2nd December. 
GET A US EUROPCAR CAR RENTAL DEAL HERE
GET A UK EUROPCAR CAR RENTAL DEAL HERE
Black Friday and Cyber Monday Travel Guide Deals
Lonely Planet
Even though I do much of my travel research online these days, I still always to tend to by a 'real' guide book to flick through whilst I'm at home planning. My go-to guide books have always been Lonely Planet, with their extremely detailed destination guides worldwide, practical phrase books and much more.
Their Black Friday and Cyber Monday offering is a very tempting 40% off EVERYTHING on their website until Sunday. They also currently have a buy 2 get 3rd free deal on which is the perfect opportunity to grab some excellent Christmas gifts for your family and friends who love travelling. 
GET A LONELY PLANET TRAVEL GUIDE DEAL HERE
TEFL Course Black Friday Travel Deals
I've added this section in because if you want to travel long-term or live and work abroad, teaching English (either online or in a school) can be a great option to fund a travel or expat lifestyle. To give you the best chance at getting a teaching job and to learn the skills you need a TEFL course is definitely the way to go.
i-to-i TEFL Courses
Andy's currently teaching in Cambodia and online after getting his TEFL certificate. I also have two TEFL certificates with i-to-i, who we can't recommend them enough. On Black Friday they have a fantastic deal for you, 60% off TEFL courses.
This is a very limited offer, it's already live and ends on Black Friday, so check it out before it's too late.
GET AN I-TO-I TEFL COURSE DEAL HERE
---
 I hope you found some fantastic Black Friday Travel Deals in our list and are busy planning your next travel adventure! If you don't find what you're looking for on Black Friday, remember there's always Cyber Monday!
Make sure you share this will everyone you know to help them find travel deals they'll love too!
---
Enjoy this post? Pin it for later!
Have you spotted any Black Friday or Cyber Monday travel deals that I've missed? If so please tell us in the comments below.
Subscribe for exclusive email updates, travel tips, offers and giveaways!
I confirm I've read Can Travel Will Travel's Privacy Policy
Buy Me a Coffee
A ridiculous amount of coffee is consumed in the running of this blog.

If you find our content helpful, interesting or entertaining (or all three), please consider buying us a coffee to help us refuel so we can continue creating quality content for you!

Thank you for your support!