Affiliate link disclosure: This post may contain affiliate links including Amazon that earn me a small commission, at no extra cost to you. Read more in our full Affiliate Link Disclosure.
I repetitively tell people that "I don't travel without travel insurance" – whether that be single-trip, multi-trip or annual travel insurance, long-term travel insurance, backpacker travel insurance, digital nomad travel insurance or round-the-world travel insurance, whatever. I know it can seem like a big chunk out of the travel budget, especially if you're on the road for an extended or indefinite period of time, but for me, it's worth it.
Long-Term Travel Insurance 
World Nomads affiliate disclaimer: World Nomads provides travel insurance for travellers in over 100 countries. As an affiliate, we receive a fee when you get a quote from World Nomads using this link. We do not represent World Nomads. This is information only and not a recommendation to buy travel insurance.
What type of travel insurance you buy and with which company depends on where you're from, where you're travelling to, for how long, what you want to be covered for and if you have any pre-existing medical conditions. This post is specifically about long-term travel insurance, by which I mean travel insurance that's suitable for people who plan to travel for six months to a year or longer as long-term backpackers or digital nomads. Basically, anyone who doesn't have a time limit set to return to their home country. 
Note: This doesn't include long-term/ permanent expats as they'll often need different insurances, probably including specific health insurance.
After a huge amount of research, before we left the UK in 2016  to travel indefinitely, we could only find two travel insurance companies that would insure us for annual long-term or multi-trip insurance and also allow us to renew it without returning to the UK. They were True Traveller and World Nomads.
These were also the only two companies we could find that also allow you to take out travel insurance when you're not in your home country. I also see questions about long-term travel insurance and digital nomad travel insurance asked all the time on social media forums. With limited providers for this type of travel insurance, I thought it would be useful to share what I know about True Traveller and World Nomads and also to share stories from a selection of travel bloggers who have used them and claimed with them. 
World Nomads Travel Insurance
World Nomads travel insurance has been designed by travellers for travellers, with coverage for more than 150 activities as well as emergency medical, lost luggage, trip cancellation and more.
According to the stories of the travel bloggers below, they were very happy with the coverage and customer service they personally received:
Pickpocketed in Mexico City, Mexico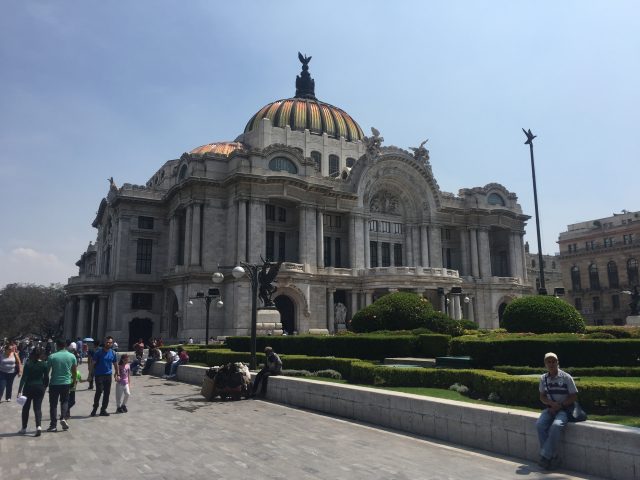 On my most recent travels, I visited Mexico City. I am from Ireland and it was my first time there but I had heard all the stories of crime in the city, especially theft involving tourists. Yet even armed with this knowledge, I was foolish enough to keep my phone and wallet in the pockets of my shorts.
The pickpocket's eyes must have lit up when they saw me. An easy target for the group of thieves on the underground train. I was surrounded by five or six people and pushed onto the train. It only took me a second to realise what was happening but by that stage it was too late. My hands went straight to my pockets but my phone and wallet were already gone. They split off in all directions and I was left helpless.
Thankfully, I had travel insurance with 'World Nomads'. I always toyed with the idea of not getting travel insurance but luckily, logic always prevailed. It's times like these you are so glad to have insurance. I filed a police report as it is required by World Nomads when claiming for theft. I also had to submit my account of what happened, along with any receipts I had showing the value of the stolen items.
Within five days I had a reply from World Nomads agreeing to pay out for the value of my stolen items minus my small excess fee. I received just over £300 in compensation and it only took about three weeks from when I first submitted my claim to receiving the money in my account. I had a very easy claim process with World Nomads and I never felt like they were trying to short-change me. Never again will I have the debate on whether or not to get travel insurance.
Delayed in Ushuaia, Argentina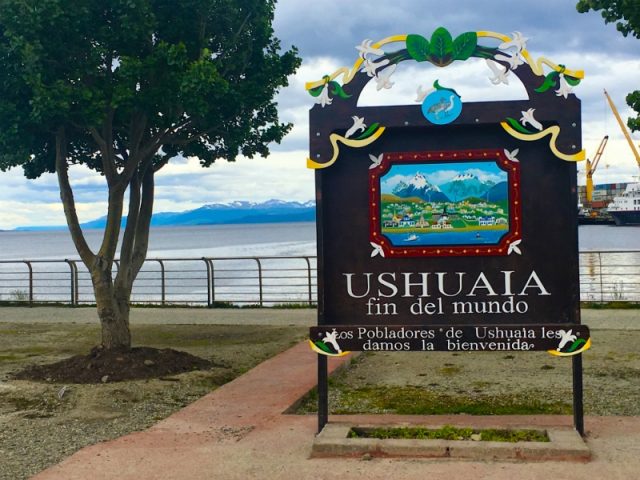 When our ship pulled into port in Ushuaia, Argentina after 11 magical days exploring Antarctica, we thought it would be months before the smiles left our faces. Instead, it took just moments.
While we were packing and enjoying one final meal on board with our fellow Antarctic explorers, political tensions were rising within Argentina. To protest changes to pension calculations, the labour union for Argentina's airlines voted to strike for 24 hours. By the time we arrived we were mere hours away from the start of the strike, which meant our flight was cancelled. While panic spread like wildfire throughout the hundreds of travellers we encountered, my husband and I managed to remain calm. After all, we had travel insurance.
We never travel internationally without an insurance policy, and our trip home from Ushuaia was the first time we ever truly needed one. We purchased a World Nomads Explorer Plan that fully covered more than $600 USD (£461 GBP) in unexpected expenses related to our extended stay in Ushuaia. Our additional hotel nights, meals, and taxis to and from the airport were completely covered.
When we finally arrived home, filing our World Nomads claim was simple. We completed an online form and submitted proof of our delay as well as our receipts, and within 30 days we received a full refund. The refund we received was more than the $450 USD  (£345 GBP) we spent on the policy! Although we hope to never encounter another travel challenge like our journey home from Ushuaia, we will always travel with a World Nomad insurance policy. We now know firsthand: it just isn't worth the risk.
Missed Eurostar Departure to Brussels, Belgium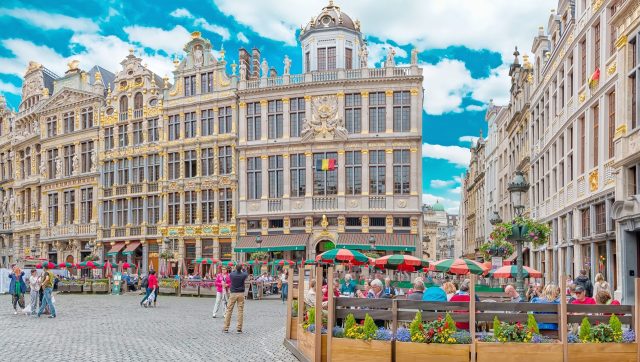 I promise that I'm usually on time for all international travel, but there was one time that I wasn't and World Nomads travel insurance totally saved my neck.
I booked a quick
layover hop to Brussels
on the Eurostar for a short trip and a hotel to see the Belgian capital. I was living in England's Midlands and so had to face a three-hour journey down to London before we could get on the Eurostar. No problem, my partner and I thought, we'll allow at least an hour and a half between arriving in London and the start of check-in for the Eurostar.
Yep, that was a fatal mistake! The coach to London hit nightmare traffic and while we slept on board, the journey was extended by two hours. We had to pay the Eurostar full fare a second time to board a later train – not exactly a great start to our holiday.
I didn't think we'd be covered by insurance as we should have allowed more time. But thanks to handy 'missed connection cover' we got the fare refunded minus our excess. Claiming was easy and the customer service was good, so thumbs up for that – it definitely made a big difference to our trip!
Stolen GoPro 6 in Central America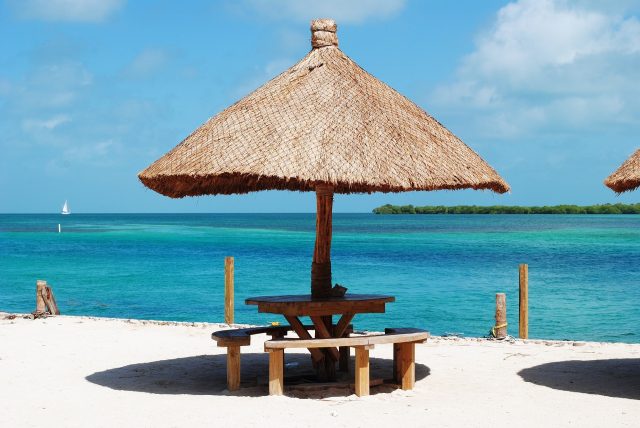 Before the start of my one-year trip around the world I purchased World Nomads Travel Insurance Explorer Plan. The cost of purchasing the policy plan for five months of travel in Central and South America was $500 CAD (£288 GBP). On the first day of the trip, I managed to have my shiny new GoPro 6 stolen from my bag.
After the item was stolen, I contacted World Nomads and they advised me of the documentation I needed to provide to start my claim. In this case, I had to get a police report of the incident, send a copy of the receipt showing the purchase of the item, and fill out a form with my personal information. I was able to send this all through e-mail with attached pictures of the claim forms, which was great because I was travelling and did not have access to a printer or fax
Within a couple of weeks my claim had been processed, and World Nomads reimbursed me the full price that I paid for my GoPro 6 ($650 CAD/ £375 GBP). Because I had just bought the GoPro before leaving, they reimbursed me for the entire value since there was no depreciation amount to factor in.
Overall, the claiming experience with World Nomads was excellent. Just a day into the trip and the cost of my travel insurance had already paid for itself. It definitely made me a World Nomads customer for life!
A Loyal Customer in Europe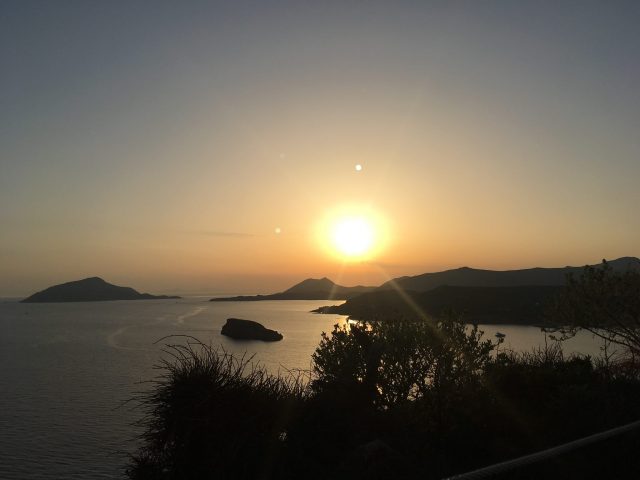 At the time of writing, I have had nine World Nomads travel insurance policies in five years – two out of three of my claims have been granted (and if I am completely honest – the third one was a little bit cheeky so I don't blame them!).
My first claim was the cheeky one – I missed a flight because I trusted the advice of an airline employee who didn't look at my boarding pass properly, and to be fair I should have checked the details of the flight myself.
The second claim was probably the most upsetting – a guest checked into the hostel I was staying at in Paris and broke into everyone's lockers while we were out and took all the cash they could find – about £100 in my case. I dealt with the French police for a few hours and got my report number, logging into World Nomads online claim dashboard was super easy even on hostel wifi. I uploaded scans of the police report and filled in the forms. Less than two months later I had the balance of what was stolen minus my excess transferred into my bank account.
The third claim was for the cost of replacing an iPhone that went to electronics heaven after falling into the Aegean. With this claim, all I had to do was go visit an Apple store and have them look at the phone and deem it irreparably water-damaged (took my person literally 2 seconds) and print out a pre-written letter stating this. I scanned this letter and uploaded it on the World Nomads website along with my digital receipt from when I bought the phone and again, in a few weeks the maximum payable for personal electronics was deposited into my account.
All of World Nomad's travel insurance claims have been great and I continue to use them for my travel insurance policies. 
BUY WORLD NOMADS INSURANCE HERE
True Traveller Travel Insurance
True Traveller is our personal favourite but has the disadvantage that it only covers people who are citizens of the European Economic Area (EEA). This means it excludes many nationalities, hence why I have fewer blogger stories for them. Despite this, for those nationalities it's an excellent option and offers the most fantastic customer service, which I, and other travel bloggers can vouch for as you'll see from our stories below.
Ill-fated White Water Rafting Trip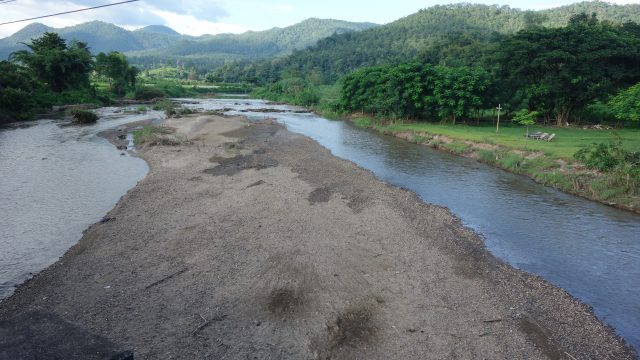 Being from the UK, we opted for the 'Traveller' couple package through True Traveller, as it seemed the most cost-effective option for the cover that we required. It was annual worldwide (excluding North America) policy for a couple and cost us £600.
Unfortunately, we had to claim on the insurance after an ill-fated white water rafting trip resulted in our Go Pro taking a swim in the river Pai, Thailand. The True Traveller insurance claim process was simple: print out a form detailing what happened, and send it back to the True Traveller offices in the UK along with any supporting documentation.
We supplied a receipt of purchase and instruction manual as proof of ownership but were a little worried about proving that we had lost it in the river (no police report!). The best we could come up with was a written declaration from one of the white water rafting company employees, confirming that the camera was indeed lost in the river.
As it turned out, that was enough, and we received a refund for the value of the camera promptly after the claim was received (around £270 at the time, excluding the £75 excess). We were impressed with the service, speed of all communication and their understanding that we had tried our best to prove that the camera was lost.
Doctors Visit and Physio in Vancouver, Canada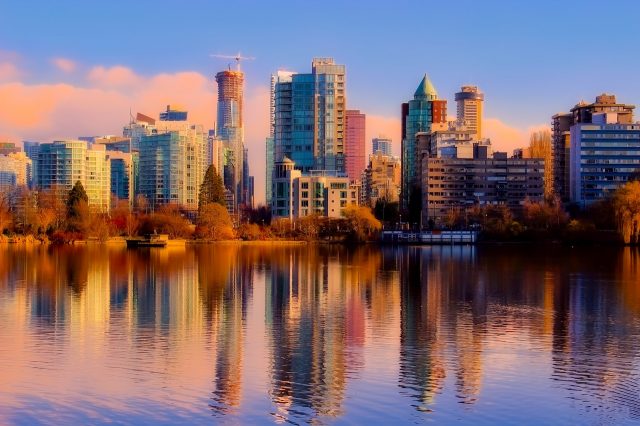 Before travelling we purchased worldwide travel insurance from True Traveller, our policy was for 18 months with addons: winter, adventure, baggage, electronics.
Whilst in Canada, after a period of dizziness I decided to visit a walk-in GP in Vancouver to get checked out. Post investigation, the GP put it down to working on a laptop all day and referred me on to a physiotherapist. I was relieved that the dizziness was nothing too serious, the doctor ruled out any brain-related issues. 
It was lucky I was referred on to the physiotherapist because the GP's diagnosis was a lot of rubbish. I had problems with ear crystals which resulted in two visits to the physiotherapist. The physiotherapist completed strange body movements where she pulled me up and down to get the lodged ear crystals moving again. It felt like a miracle, no more dizzy spells! 
The total bill came to 

$191

 CAD (£110 GBP). I claimed via my insurer, True Traveller Insurance,

using the provided email address. Half of the total was paid out within three weeks, the other half was excess. 
The claiming process was painless (boom boom). 
Trip Curtailment in Puerto Vallarta, Mexico
by Can Travel Will Travel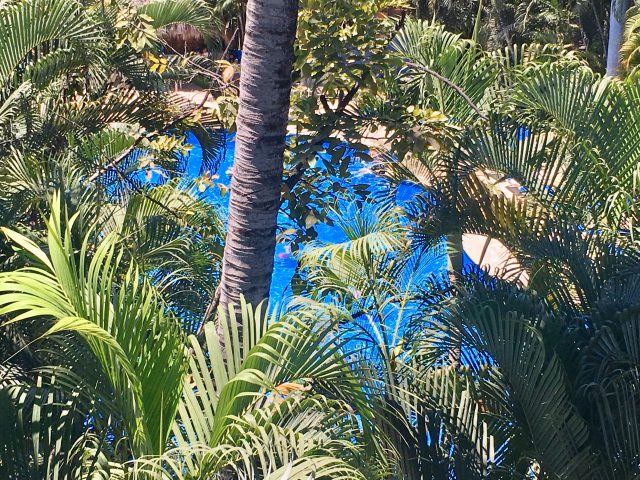 Finally, here's my own experience which initially prompted me to write this post:
Before we first left the UK to travel, live and work abroad indefinitely we purchased a True Traveller Annual Single Trip 'True Value' policy (excluding North America) which cost us £630.60 for both of us. That first year in Asia we had no need to claim which was great, then towards the end of that policy True Traveller contacted us asking if we'd like to renew it. They also advised us that we'd receive a 10% discount for renewing, so as we had no plans to return to the UK we decided to stay with them.
We actually had to get separate policies that time as Andy had gone over the age threshold for the basic policy (haha)! This meant our new policies were quoted to be more expensive than the original ones but we reduced the premium by opting to not cover baggage and money as we figured it wasn't worth it as we carry very little of value.
Seven months later we were at the end of six weeks working from a beautiful Air BnB apartment with pool in Puerto Vallarta when we suddenly received a phone call from home. That call stopped us in our tracks, as my Mum had been told she was very unwell. It became clear we needed to return home asap to see for ourselves what was going on, and to support my family. To make matters worse my Mum had been due to visit us imminently and we'd booked and paid several internal flights around Mexico with her. Andy had also booked a flight back to Cambodia once Mum had gone home and I was in the midst of planning 5 weeks in Central America.
There was no question about going home though and we booked some (very expensive) flights back to the UK for 2 days later. I contacted True Traveller immediately who were amazing; they were also very caring and considerate given the circumstances of our claim.
Once back in the UK it was a matter of completing the claim forms and providing evidence of my Mum's condition and receipts for everything we needed to claim for. Our claim included: two flights from Mexico to the UK, one flight from Mexico to Cambodia, four internal flights in Mexico, plus our hire car once we got back to the UK. In total, we claimed over £3,000.
Impressively, I received a call within 48 hours of submitting our True Traveller claim advising that the money was being transferred to our banks as we speak – it arrived the next day! It was such a relief because we'd have been almost broke if we hadn't had our travel insurance. It also gave us one less thing to worry about in a very difficult time, leaving us free to be there for our family. Happily, things turned out much better than expected with Mum, but even so, we're so glad we had insurance which enabled us to return to the UK when needed.
I honestly can't speak highly enough of True Traveller and their fantastic customer service! We'll definitely be using them again when we head off in a few months' time
BUY TRUE TRAVELLER INSURANCE HERE
Hopefully, these stories have given you a good overview of both companies. They should help you decide if one of them is the best option for long-term travel insurance to give you peace of mind and protection when travelling.
IMPORTANT UPDATE:
Since I originally wrote this post, there is now a new contender for long-term travel insurance. SafetyWing seems to be worth taking into consideration when you're doing your long-term travel insurance research. 
SafetyWing travel insurance is again designed with long-term travellers in mind and by default doesn't even give you an end date. 
It's set up with recurring monthly payments, like a subscription, which is useful if you have no idea how long you'll be travelling.
Think seriously about the potential consequences of travelling without travel insurance – you just never know what might happen and when you'll need it.
Have you claimed with True Traveller or World Nomads?  
Also, do you know of any other companies that offer long-term travel insurance where you can purchase or renew coverage when already travelling? 
Enjoy this post? Pin it for later!