Affiliate link disclosure: This post may contain affiliate links including Amazon that earn me a small commission, at no extra cost to you. Read more in our full Affiliate Link Disclosure.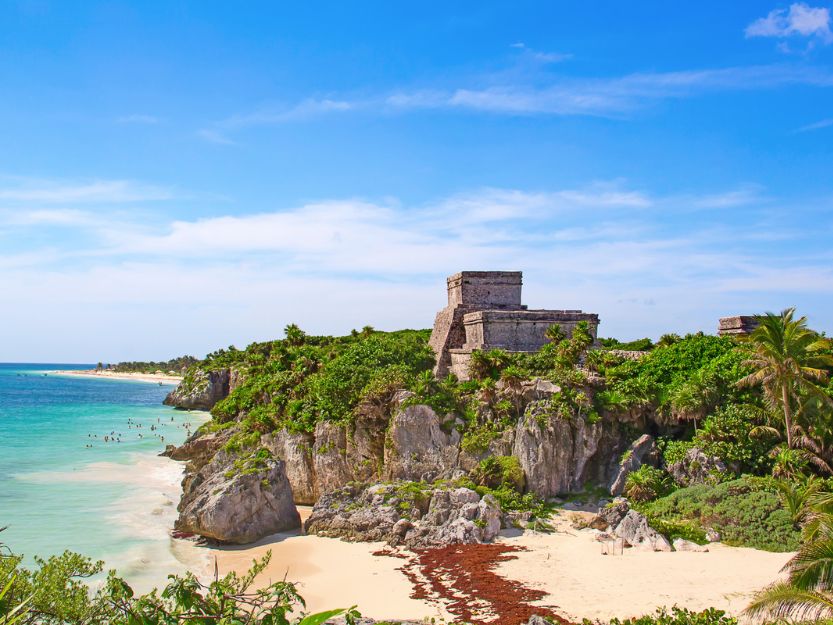 We usually prefer to visit less touristy destinations, and Tulum in Quintana Roo in Mexico is far from that. Back in 2004 when I first visited Tulum, now one of Mexico's Pueblo Magicos, it was a sleepy fishing village turned hippie backpacker hangout.
However, when I returned more recently with Andy, I was shocked at how much it had changed and how touristy and expensive it had become. Despite this, we had a great time and loved exploring this UNESCO World Heritage Site on the Yucatan Peninsula.
We found so many things to do in Tulum and were pleasantly surprised at how much this small town in Quintana Roo and its surroundings have to offer.
Planning Your Trip to Tulum
Planning your trip to Tulum? Here are some of our recommended useful resources to help you have the best time possible.
Things to Do in Tulum
Tulum is one of the most popular tourist destinations in the World, and for good reason. Its white sand beaches, ancient ruins, cool cenotes and chilled vibe make it the ultimate Caribbean getaway. whether for a holiday or part of a longer Mexico trip.
To help you get started with your itinerary planning, here are 12 unmissable things to do in Tulum.
1. Chill Out on Tulum's Beautiful Beaches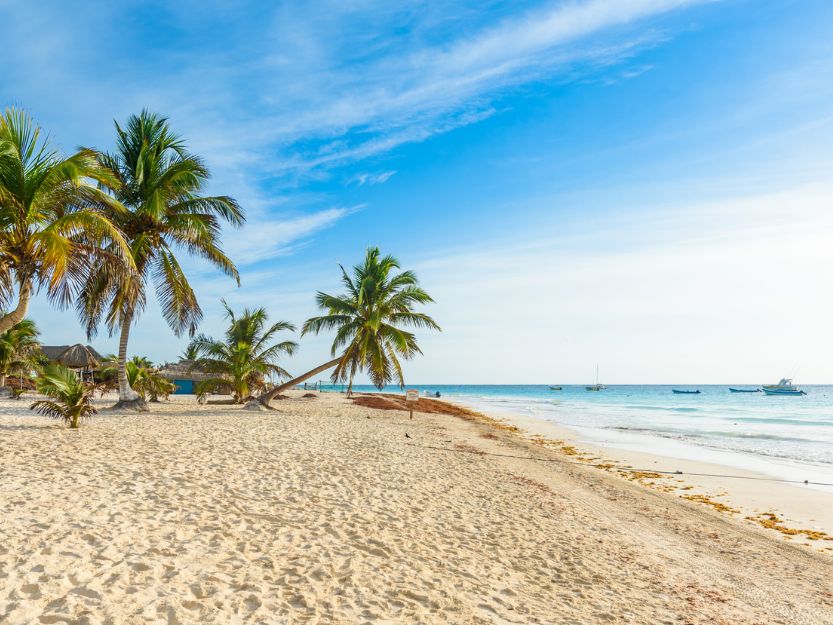 Tulum's beaches are some of the best in Quintana Roo and also the whole of Mexico. I'm talking powdery white sand and calm turquoise waves, and not all of them get overcrowded.
Playa Paraiso – While a popular, beach, Playa Paraiso doesn't feel particularly crowded as the beach is big and stretches many miles along the coast. It's thought by many to be the most beautiful beach in Tulum and is a great place to hunker down with a book and do a whole lot of nothing.
Playa Ruinas – Located right in front of the famous Tulum ruins, Playa Ruinas enables you to soak up some ancient history along with your tan. Just beware this beach can get a bit crowded with day trippers visiting the ruins, so it's best to come early or later in the day to enjoy some quieter beach time.
Playa Pescadores – This small, sandy picturesque beach is another popular beach. We liked to visit early in the morning to watch the fisherman arrive with their catch of fresh fish to take to town. Playa Pescadores is another of the most popular Tulum beaches.
If you arrive early in the morning, you can watch fishermen bringing their catch to shore in their small boats. In the afternoon, you can take boat and snorkelling trips from one of the kiosks set up along the beach
2. Explore Tulum's Cliffside Ruins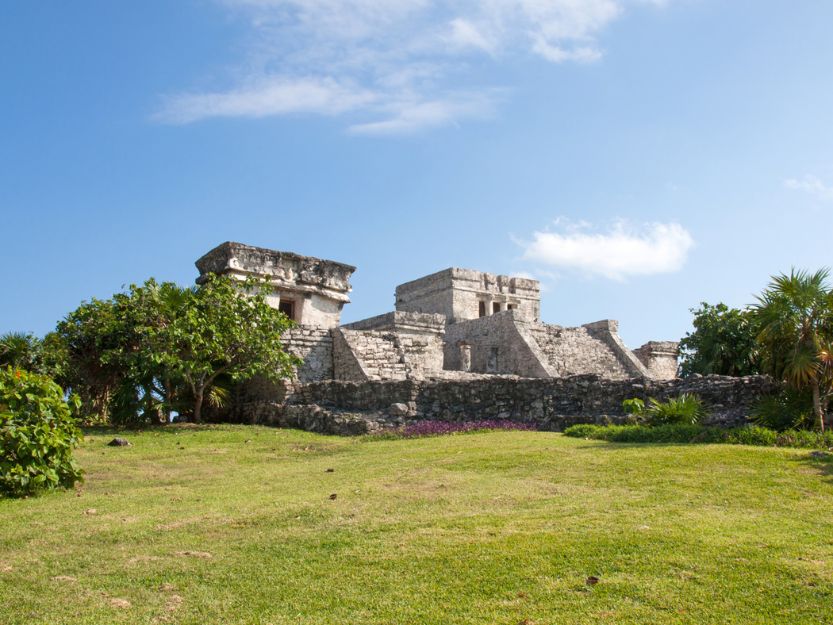 You can't visit Tulum and not explore the Mayan ruins which date back to the 13th Century. Although far from the biggest ruins in Mexico, they're still amazing, due partly to their spectacular location perched right on the edge of a cliff overlooking the sea.
There's something magical about wandering amongst the crumbling temples and taking in the breathtaking coastal views. It's best to visit early in the morning before the tour buses roll in.
Must see ruins:
El Castillo (climb to the top for pics)
Temple of the Frescoes
El Palacio
The entry fee isn't expensive, in fact, surprisingly it's one of the cheapest things to do in Tulum!
Don't forget to pack sunscreen, a hat, and water when visiting the ruins to beat the heat. These are essential items for any Mexico packing checklist!
3. Shop For Souvenirs at the Saturday Market
Looking for authentic Mexican souvenirs that won't cost a fortune? Make a beeline for the Saturday artisan market!
Local craftspeople sell gorgeous handmade goods like:
Colourful Oaxacan textiles
Coconut shell jewellery
Yucatecan hammocks
Vibrant ceramic pots
Intricately woven baskets
You can haggle for a good price and come away with unique art and decor to remember Tulum by. Just don't forget to sample the mouth-watering street food while you're there!
4. Rent a Bicycle and Cruise Down the Jungle Road
Cruising Tulum by bike was our favourite way to explore the town. Rent some wheels and head down the Jungle Road from downtown to the beach.
You'll pass all kinds of cool stuff like yoga studios, coffee shops, boutique hotels, and plenty of iguanas sunning themselves. Make pit stops whenever something catches your eye.
Once you hit the beach, lock up your bike and spend the day playing in the waves. Not only is a DIY bike tour cheap, it's super fun!
5. Swim in Tulum's Cenotes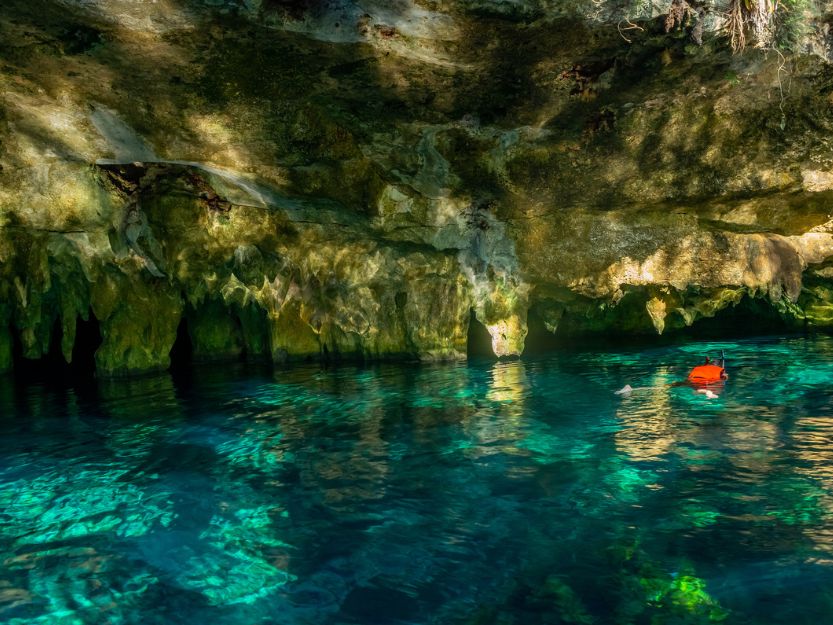 If you've never heard of cenotes, get ready to be amazed. These are naturally formed sinkholes filled with the clearest turquoise water you've ever seen.
Here are some fun facts about Mexico's magical cenotes:
There are over 6,000 cenotes across the Yucatan Peninsula
The ancient Maya considered cenotes sacred sites
Cenotes were sometimes used for rituals and sacrifices
Many contain preserved ancient artefacts like human bones and jewellery
There are thousands dotting the jungle around Tulum, making for the ultimate swimming hole adventure.
Some of our favourites were:
Gran Cenote – Good for snorkelling with little fishies
Cenote Calavera – Awesome cave vibes for exploring
Cenote Cristalino – Crazy beautiful and great for photos
Pack your swimsuit and go cenote hopping – it's one of the top things to do in Tulum for sure!
6. Eat All The Mexican Food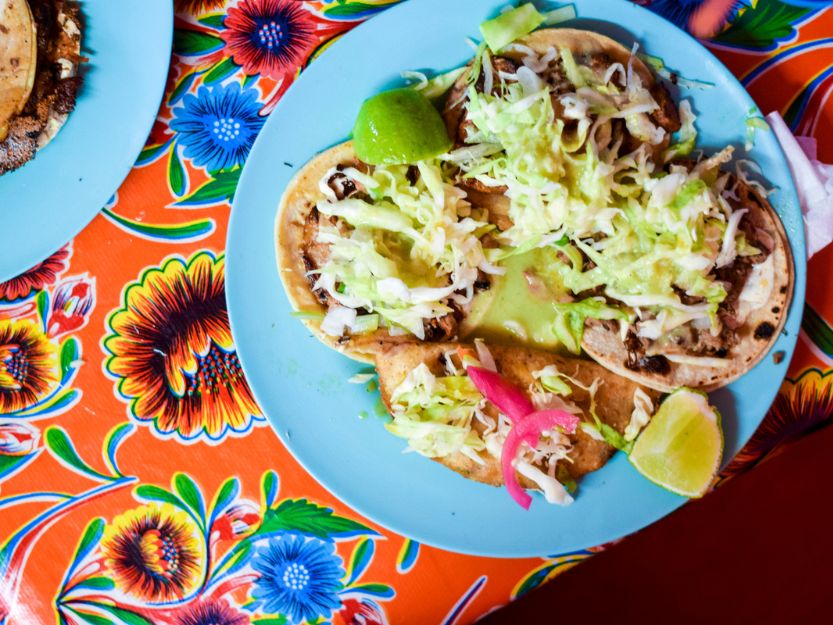 One of the best things about visiting Tulum is getting to sample all the tasty local food. We're talking fantastically good tacos, ceviche, and huevos rancheros.
Some of the best cheap eats in Tulum:
El Asadero Steakhouse for juicy Mexican BBQ
Hartwood for drool-worthy woodfired tacos and fresh seafood
La Popular for legit street-style tacos and tortas
Posada Margherita for brick oven pizza and pasta after a day at the beach
Don't leave Tulum without trying cochinita pibil or sopa de lima at least once. So delicious!
7. Get Off The Beaten Path in Valladolid and Coba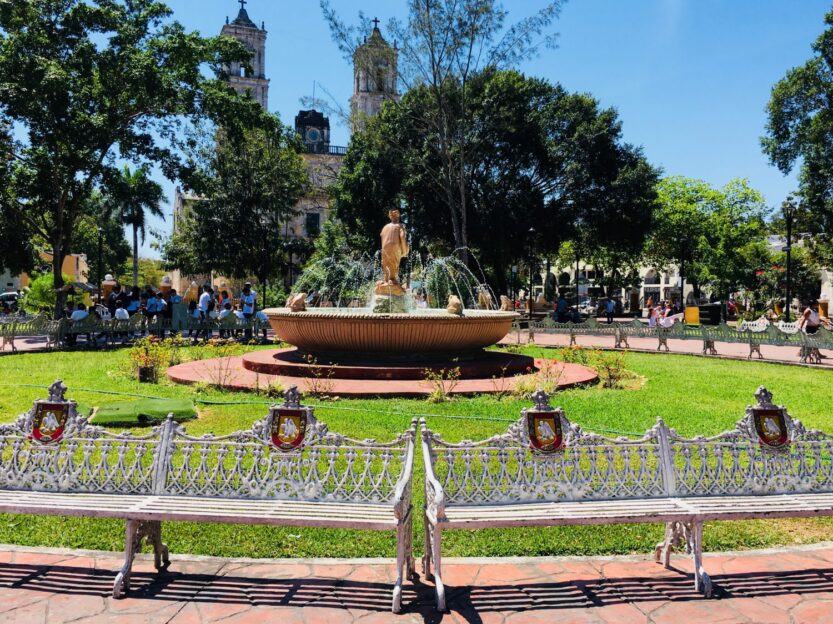 Looking to escape the tourist trail and experience authentic Yucatan towns? Consider day trips from Tulum to the pueblos of Valladolid and Coba.
Colonial Charm in Valladolid
Founded in 1543, Valladolid is known for its historic colonial-era architecture. Wander the picturesque streets and plazas lined with pastel-hued houses, palaces, and churches.
Must-see sights include:
Templo de San Bernardino – Gorgeous 16th-century convent and church
Casa de los Venados – Stunning private home and museum filled with Mexican folk art
Zaci Cenote – Huge open-air cenote right in the middle of town!
Don't miss the lively downtown market where vendors sell handmade hammocks, Panama hats, embroidered blouses, spices, and more. The best part of Valladolid is just exploring the city centre and taking in the colonial vibe. The pastel colours and chill pace of life transport you back in time.
Epic Ruins and Cenotes at Coba
For more incredible Maya ruins, head to Coba. Located deep in the jungle, Coba lets you climb the tallest pyramid in the Yucatan – 120 ft tall Nohoch Mul for 360° views of the rainforest canopy.
After the climb, cool off with a dip in one of the nearby cenotes like Choo-Ha Cenote. You'll feel like you're swimming in an aquarium surrounded by colourful little fish.
Pack a bathing suit, insect repellent, and your adventurous spirit when visiting Coba!
Getting off the beaten path rewards you with a glimpse into real life in the Yucatan region. Rent a car or join a tour to make getting to Valladolid and Coba easy.
Coba has an epic jungle ruin you can climb for insane views from the top. Valladolid is a cute colonial town with pretty pastel buildings and awesome street art.
Renting a car makes it easy to visit these spots. And you'll get a taste of small-town Mexico most tourists never experience.
8. Learn to Surf Tulum's Waves
Dream of hanging ten on some gnarly waves? The beaches around Tulum get some pretty amazing surf, perfect for beginners wanting to learn.
Sign up for a surf lesson and an expert instructor will have you standing up on your board catching waves in no time. The gentle waves at beaches like Playa Paraiso are ideal for beginning surfers. And learning a new skill is way more fun than just sitting on the sand!
9. Go Snorkelling and Spot Sea Turtles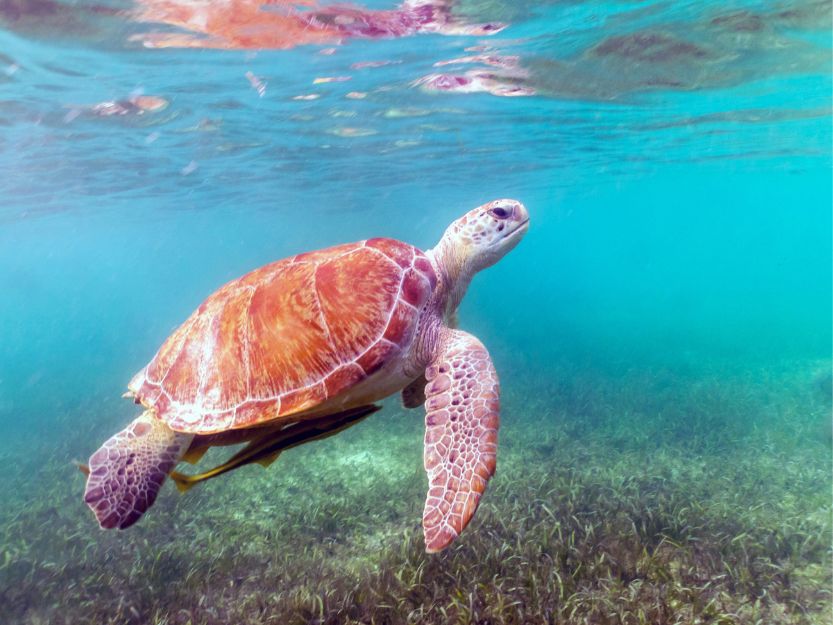 Snorkelling along the Mesoamerican Reef is one of the top things to do in Tulum. Just grab a mask and some fins and swim out just offshore to find:
Neon parrotfish
Angelfish in all the colours of the rainbow
Trippy coral formations
Maybe even sea turtles if you're lucky!
Some of the best snorkel spots are at Akumal Beach, Yal-Ku Lagoon, and Cenotes like Dos Ojos. Whatever you do, don't miss your chance to snorkel in Tulum! And, if you want to explore more of the Mesoamerican reef after that, why not take a day trip to go snorkelling in Puerto Morelos, not far up the road from Tulum.
10. Wander Around Tulum's Pueblo
Tulum's town centre is known as the Pueblo, and it's perfect to explore on foot. Walk down colourful streets lined with boutiques, taco stands, and art galleries.
Be sure to weave through the lively craft market near the bus station. And don't miss the striking murals painted on buildings all around town. Wandering around aimlessly is one of the best free things to do in Tulum!
11. Try Your Hand at Kiteboarding
If you're looking for an adventurous water sport, try kiteboarding! The shallow turquoise waters and steady breeze in Tulum create the perfect place to learn.
Strap yourself to a big kite and board and get ready to soar over the waves.
Kiteboarding might look hard, but beginners can pick it up quickly with a good instructor. And it's an absolute blast!
12. Go On a Jungle Adrenaline-Fuelled Adventure
Get out of the beach zone and explore Tulum's lush jungles with an ATV or buggy tour. Go mudding and splash through puddles as you cruise through rainforests and small pueblos.
Most tours stop at a cenote for swimming and ziplining through the trees.
It's a wild ride and a great way to see Tulum's inland landscape up close and personal!
Where to Stay in Tulum
Most visitors stay in Tulum Town (Pueblo) or the Tulum Hotel Zone (Tulum Beach). There are some great places to stay in or near both of these, below are a few options:
Budget: Mama's Home Hostel – Located in lively downtown Tulum, this friendly hostel has both private and dorm-style rooms available. Take advantage of free breakfast, walking tours, bike rentals, and the communal kitchen and lounge areas.
Mid-Range: L'Hotelito Tulum – This charming beachfront hotel features breezy bungalows and suites decorated in traditional Mexican style. Relax by the pool or stroll down to the hotel's section of pristine beach with complimentary lounge chairs and umbrellas.
Luxury: Nomade Tulum – Stay in stylish yet comfortable tents amidst the lush jungle setting at this one-of-a-kind eco-resort. Enjoy daily yoga classes, mouthwatering meals, and a truly memorable glamping experience.
There's also a big selection of other accommodation in Tulum to suit all budgets and styles, which includes some lovely Vrbos. 
---
There are so many things to do in Tulum; this post only covers some of the best. Be sure to allow plenty of time on your visit so you can explore as much of this must-visit Mexico destination
Have you been to Tulum? Did you find any unmissable things to do that I've missed?
Enjoy this post? Pin it for later!