Affiliate link disclosure: This post may contain affiliate links including Amazon that earn me a small commission, at no extra cost to you. Read more in our full Affiliate Link Disclosure.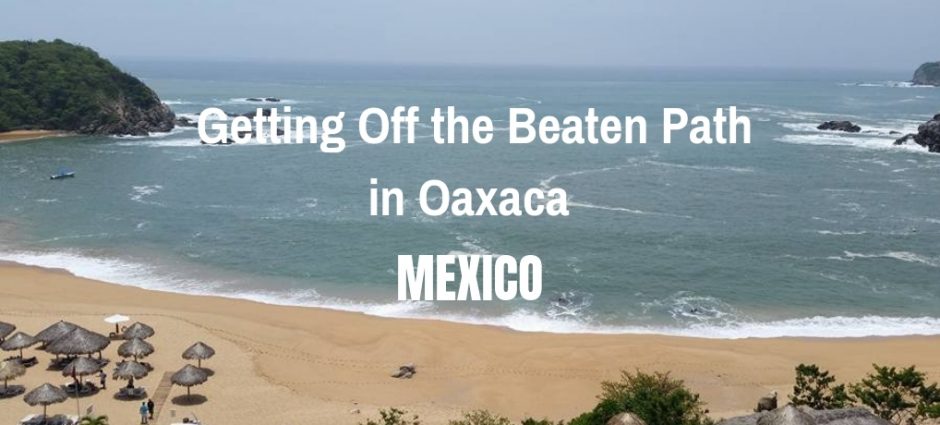 I first visited Oaxaca on my very first long-haul trip way back in 2004. It's one of my favourite places to visit in in Mexico and I'd hoped to take Andy there and write about it when we were in Mexico again earlier this year but we ran out of time. Luckily Kristen from Yonderlust Ramblings offered to share her experience of getting off the beaten path in Oaxaca.
Off the Beaten Path in Oaxaca 
As a local Texan, Mexico has always boasted the appeal of an easily accessible international destination.  However, I was hesitant to visit the common "go tos" of Cozumel, Cancun, or Puerto Vallarta, and become yet another tourist awash in a sea of other tourists, fighting for a square foot of space on the beach.  For this reason, I veered off the beaten path and headed further south to the state of Oaxaca, Mexico.
History of Oaxaca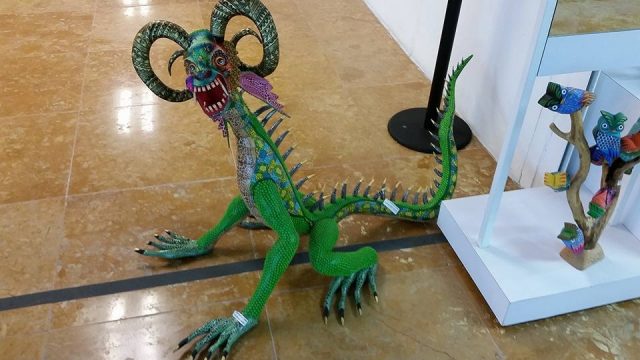 The state of Oaxaca is located in Southwestern Mexico, bordered by a stunning coastline to its south.  This region holds a rich history of indigenous peoples and cultures, spanning back to the days when Oaxaca was inhabited by the Zapotec Indians.  The ruins of Monte Alban were previously one of the largest inhabited centers of early Mexico and an integral part of the Zapotec civilization.  
Oaxaca is up and coming in the tourism world, due to its authentic cultural experiences and secluded, magical beaches such as the hippy beach town of Mazunte.  This region is famous for its traditional delicacies of mole sauces, mezcal, and fried grasshoppers, as well as its history of intricate woodworking and handicrafts, stemming from the roots of its indigenous peoples.  
Things To Do in Oaxaca
Oaxaca has something to offer outdoor enthusiasts, culinary experts, beach bathers, and history buffs.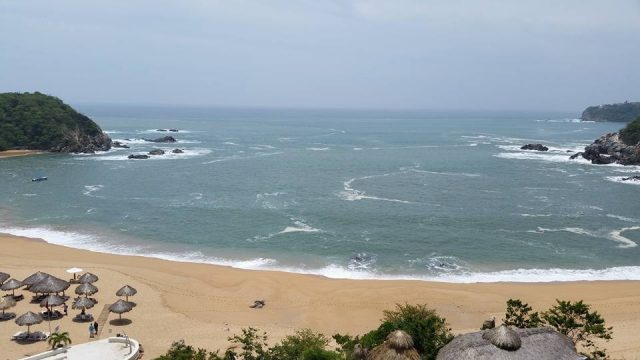 For history lovers, Oaxaca is sprinkled with architecturally rich buildings, like the golden Templo de Santo Domingo, the stark white Basilica de la Soledad, or the ancient ruins at Monte Alban.  Or you can check out a few fascinating museums such as the Museum of Pre-Hispanic Art or the Museum of Culture.
For those chasing culinary experiences, check out the Benito Juarez Market, or the fried grasshoppers and traditional moles at the town square of Huatulco.  
Looking for a place to stretch your legs and get your heart pumping in Oaxaca?  Pueblos Mancomunados offers pristine hiking opportunities, while the Ethnobotanical Garden allows visitors to experience some of the indigenous fauna of the region. Or you can head to the coast for some excursions waterfront and a chance to play in the surf!
Get Your Guide offer some great tours and activities in and around Oaxaca.
Huatulco – The Highlight of Oaxaca
When it comes to my personal favourite, you can't beat the ocean bordering gem of Huatulco.  Only a short jaunt from Bahias de Huatulco Airport, this town boasts intimate beachfront resorts, nestled snuggly between lush jungle slopes, as well as truly unique dining, shopping, and cultural experiences in its main town square!
Things To Do in Huatulco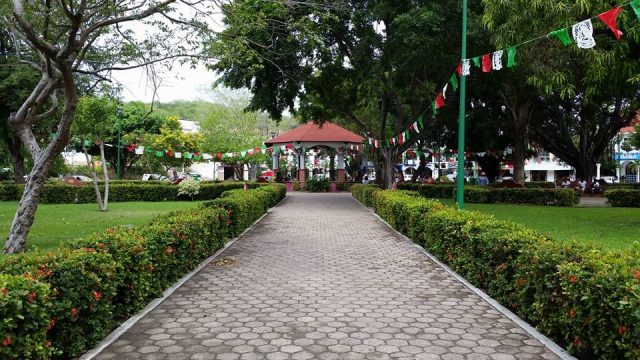 In my opinion, the main highlight in Huatulco is its authenticity!  Inside the town square, there is a historical church which is open to the public for viewing, as well as a quaint park-like setting in the plaza, in which you can find a shady spot to people watch.  There are plenty of local food options, and I would urge anyone to bravely try the fried grasshoppers, as well as traditional mole sauces, which the region is famous for.
There are a variety of vendors in Huatulco, including jewelry, carvings, woodworking, pottery, or any of the local cuisine samplings.  Huatulco is on the rise as a popular cruise ship destination, and as so, sometimes the vendors tend to treat you as such.  It may feel a bit overwhelming to shop on a non-cruise day, as the vendors will flock to you and swarm around you, for lack of other customers.  It takes a little getting used to, but stating expectations up front and standing firm goes a long way.
As well as just exploring the town take a look at Get Your Guide for ideas of other tours and activities you could do.
Where to Stay in Oaxaca
Oaxaca State has accommodation to suit all budgets and tastes. AirBnB and Booking[.]com are both good options to start your search.
How to Travel to Oaxaca
Flights into Oaxaca International Airport may not occur as frequently throughout the day as other Mexican hot spots, and will probably require a layover. 
If you are targeting the area of Huatulco specifically, consider Bahias de Huatulco International Airport.  From there, it is a short cab ride over to resorts lining the Pacific.
Why You Should Choose Oaxaca
Oaxaca has a simple charm that I have not previously experienced elsewhere in Mexico. It is authentic enough to allow for new and unique experiences, yet humble enough to grant its visitors a dose of seclusion. Oaxaca is still a largely undiscovered gem, but it is on the rise, so now is the time to go!
Kristen from Yonderlust Ramblings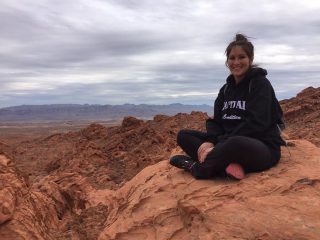 Kristen is an experience-seeker, adventure lover, road-tripper, "run-cationer", hiker, backpacker, "high-pointer", and goal-setter. She loves passing on her passion for exploring the world, and hopes to inspire others as well! She believes that the best form of travel is the natural kind, where you let your own two feet do the work! She's a big proponent of "run-cations", "hike-cations", "cycle-cations", or any kind of goal-inspired active travel! She shares her experiences on her blog Yonderlust Ramblings!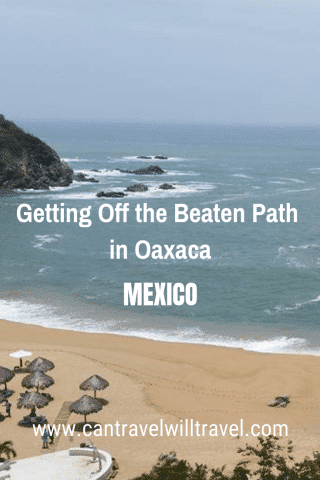 Pin me for later!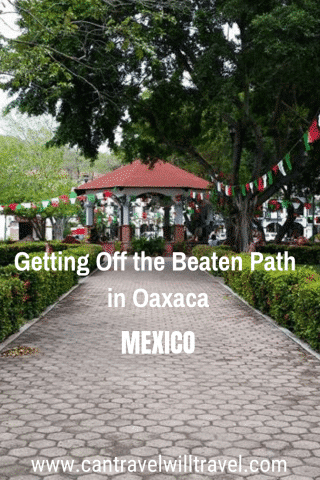 Pin me for later!
Have you been to Oaxaca in Mexico? What was your favourite thing to see or do there?
P.S. Read about our favourite off the beaten track adventure in Mexico via the following link: