Affiliate link disclosure: This post may contain affiliate links including Amazon that earn me a small commission, at no extra cost to you. Read more in our full Affiliate Link Disclosure.
Before Andy and I first left the UK to travel, live and work abroad we both took great TEFL (Teaching English as a Foreign Language) courses with i-to-i and got our TEFL certificates. Our plan was to use these to teach English online or in schools. For me this hasn't happened yet as I decided to pursue other avenues; however, Andy has taught in a school in Cambodia and also dabbled in teaching online. A great way to earn money whilst travelling or living abroad is to teach English online, either full time, part-time or just for a bit of extra cash. Here, Nicola from See Nic Wander shares more information on one of the well known English Teaching platforms VIPKid, plus she tells us about a day as an English teacher for VIPKid.
What is VIPKid?
Since the summer of 2017, I've been travelling and working online as an online English teacher. It all started when a friend of mine found out I wanted to travel more but wasn't sure how to do it. She had been working as a VIPKid teacher on the weekends to pay off her house. Since the job was remote, she thought it could be a good fit for me too.
She told me that VIPKid is an online English company providing lessons to students in China. Students aged 4-12 enter the program at all ability levels to practice their English skills with a native speaker. Classes are 25 minutes long and one-on-one. She also mentioned that VIPKid doesn't require a minimum or maximum amount of teaching hours per week, making it a great option for people travelling, people with another job, or people with busy lives back home.
When I learned how flexible life could be with VIPKid, I knew I had to try it out for myself.
VIPKid Review
It didn't take long for me to realize that VIPKid was an awesome decision for the lifestyle I wanted. In my first few months, I taught as many classes as I could to get a strong foundation of students. Since VIPKid pays around $20 USD per hour, I was making decent money only working a few hours a day. And as my job was online, I was able to work from anywhere.
I was hooked!
Highlights of Working For VIPKid
After almost two years, I'm still going strong as a travelling online English teacher. One of the biggest perks is that VIPKid teachers get to choose their own hours. Hours can vary week to week, and you can work as much or as little as you like. This means you don't have to ask anyone for time off if you are travelling or unable to work a few days. You simply don't open classes at that time and no one will book you.
VIPKid also provides all the lesson materials you need so there is no outside prep work. I can focus my energy on what I actually enjoy doing – teaching. The lessons are well thought out and are really fun for the students.
I love that I get to meet and engage with students from another culture. I've learned so much about life in China through my bright students and it's a joy to see them each day. Since classes are one-on-one, you build strong connections with the kids you teach. You'll meet their families, their pets, and see their favourite toys. Likewise, I show my students pictures from my life and they've definitely met my nosey cat. Even though we're thousands of miles away, we can form strong bonds through our little online world.
Downsides of Working for VIPKid
Depending on the time zone you're in, the hours for teaching with VIPKid can be very early or overnight. Because VIPKid and most online English companies cater to the Chinese market, the highest demand for classes is in the afternoon and evening, China time. This roughly correlates to the very early morning in most USA time zones (slightly later in European time zones).
While VIPKid is amazingly flexible, they are strict about cancellations. Once a class is scheduled, it is difficult to cancel it without penalty. While there are exceptions for IT issues and medical issues, you would have a hard time cancelling a class for miscellaneous life reasons, which can be stressful at times.
Day in the Life of a VIPKid Teacher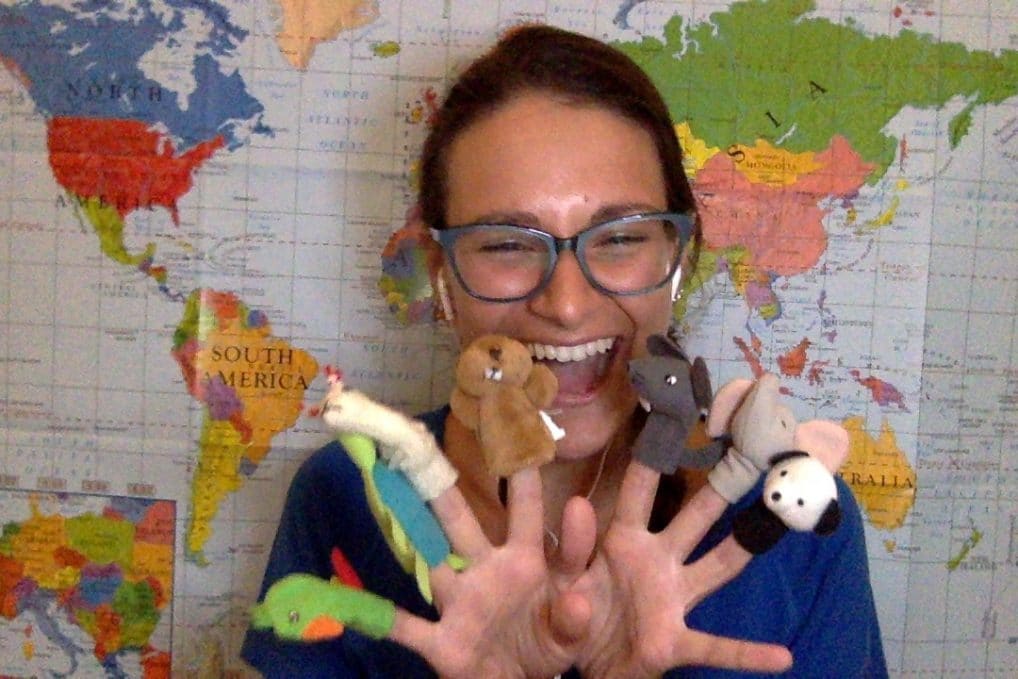 My daily schedule varies depending on where in the world I'm travelling. When I'm in the States, I teach classes early in the morning. A typical day teaching English online in the East Coast Time Zone starts at 6:00 am. Since I can make my own schedule, I'm free to mix it up if I want to sleep in, but now I've gotten used to the early mornings.
I usually teach eight classes from 6:00 am – 10:00 am. The classes last 25-minutes and there is a 5-minute break between each one. I see a mixture of regular students and new students. In VIPKID, I open up any time slots I want to teach and parents can book those slots. This means that I don't get to choose the students I teach and I get to meet lots of new kids all the time.
After classes are finished at 10:00 am, I take a few minutes to finish writing feedback to the parents. Once the feedback is submitted, I'm done with work for the day. I can use the rest of the day however I want – exploring new places, spending time outdoors, visiting with friends and family, or working on hobbies and passion projects.
As an online English teacher, you can teach from anywhere, whenever you want. This means it is possible to make spontaneous plans with friends and loved ones without interrupting your income. I've taught online while visiting grandparents in Florida, staying with friends in New York City, and while taking a road trip to Nashville with my sister.
I love that now I can pack up my classroom and take my job with me wherever I go. I can also make a solid income while only working a few hours a day, which means I have more free time to do the things I love.
Teaching English online is an awesome way to travel more without giving up a reliable income. Making the transition to remote work has been one of the best decisions I've made. Whether it's an adventure around the world or a weekend trip to with my sister, teaching English online has allowed me to have more flexibility than I thought possible.
How to Become a VIPKID Teacher
To become a VIPKID teacher, you must be a native English speaker who is eligible to work in the USA or Canada. You must also have a bachelors degree (in any subject) and have one year of teaching, tutoring, or mentoring experience.
With VIPKid, there are no maximum or minimum working hours and you get to make your own schedule. This means you can work as much or as little as you want to suit your travel and financial needs. VIPKid pays between $14 – $22 USD per hour depending on your qualifications. I've been able to live comfortably and travel extensively while teaching online 20-25 hours a week. You can read more about VIPKid here! 
Other Online English Teaching Companies
If you don't meet VIPKid's requirements, don't worry! There are tons of other online English companies that provide similar opportunities that might fit your credentials.
DaDa
If you aren't from the USA or Canada, look into DaDa. DaDa is an online company hiring English speakers with bachelors degrees (in any subject) from any native English speaking country. The structure of the company is very similar to VIPKid in that they let you work from anywhere and provide all the lessons for you.
Dada expects teachers to work at least four hours a week and the schedule is set in advance. You still get to pick your schedule, but it will be the same week to week. It's possible to change your schedule by contacting the company in advance. Dada pays between $15 – 25 USD per hour.
Cambly
If you don't have a BA degree, check out Cambly. Cambly hires native English speakers without bachelors degrees to have conversation classes with people from all over the world. There isn't a set lesson you have to follow since the focus is on building conversation skills.
Cambly teachers get paid $0.17 per minute or $10.20 USD per hour. This rate is a bit lower than the other English companies mentioned but the classes are less structured, more free form, and usually with adult English learners. If you enjoy talking to people from around the world, this could be an awesome option for you.
iTalki
If you aren't a native English speaker or speak more than one language, iTalki might be for you! On iTalki, you can offer lessons in any of the languages you speak. You can make a community tutor profile on iTalki with or without a bachelors degree, no matter where you're from.
On iTalki, you make your own lessons and courses. I've seen people list advanced classes like "English for Business Professionals" and "Resume Editing" as well, so you can get creative with what you teach. You also set your own pay rate and pick the hours you work.
Teaching English online with VIPKid has opened up my life to so many opportunities. I've been able to spend time with loved ones, visit friends who live far away, explore new cities, and have more adventures than I ever thought possible, all while keeping a job I love.
Nicola from See Nic Wander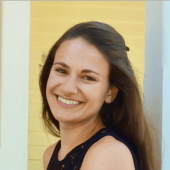 Nicola Rae is an online English teacher, house sitter, and travel blogger. She's known for getting lost in new cities, befriending big lizards, and eating impressive quantities of guacamole.
Read more about teaching online, house sitting, and practical long-term travel on her blog See Nic Wander.
Have you any experience of teaching English online with VIPKid or another platform? We'd love to hear your recommendations in the comments below.
Enjoy this post? Pin it for later!
Buy Me a Coffee
A ridiculous amount of coffee is consumed in the running of this blog.

If you find our content helpful, interesting or entertaining (or all three), please consider buying us a coffee to help us refuel so we can continue creating quality content for you!

Thank you for your support!