Affiliate link disclosure: This post may contain affiliate links including Amazon that earn me a small commission, at no extra cost to you. Read more in our full Affiliate Link Disclosure.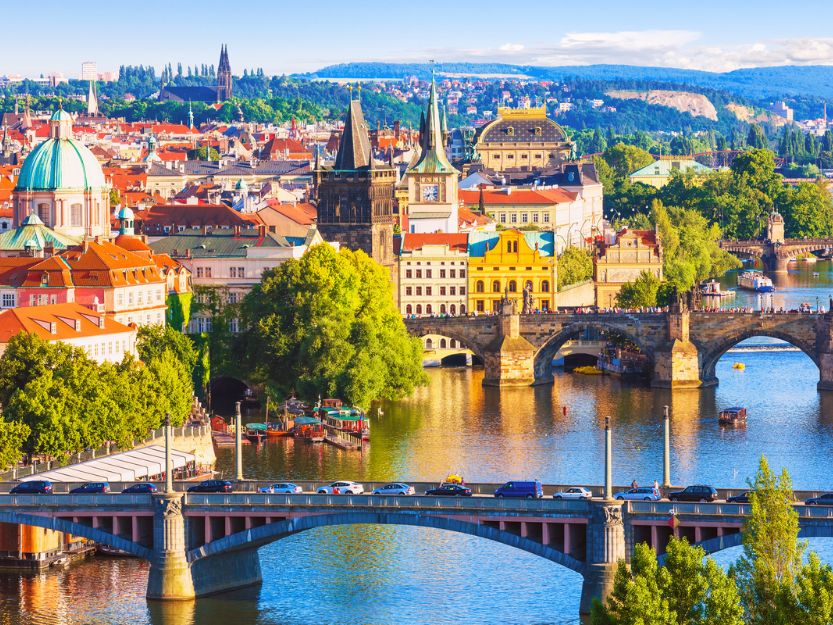 I've been to Prague twice but both were over ten years ago. Once was with Andy for an Iron Maiden concert when we also visited the Kutna Hora bone church. The other time was for a friend's hen weekend. These visits were way before this blog started and I've never written about it myself. Instead, I'd like to share this 3-day Prague itinerary that Gemma and Campbell from highlands2hammocks have shared with us.
How to Spend 3 Days in Prague
As with many cities across Central Europe, the city of Prague is steeped in history, mythology and incredible buildings, it's also one of the cheapest places to live in Europe. Known globally as one of the most beautiful cities in Europe, the Gothic architecture, friendly locals and delicious national cuisine, Prague is a place that you should not miss out on during your European adventure.  From castles to bridges, cocktail bars to beer spas, Prague has it all, making trying to narrow all there is to see and do in Prague into 3-days a difficult task.
To help you out, here's our 3-day Prague itinerary which includes the top sights that you need to see during your three days in Prague.
Day 1 Walking Tour, History and Sunset
Once you have arrived, dropped your bags and settled into your accommodation, it's time to familiarise yourself with the city, learn some of Prague's history and finish the day with a stunning sunset.
Free Walking Tour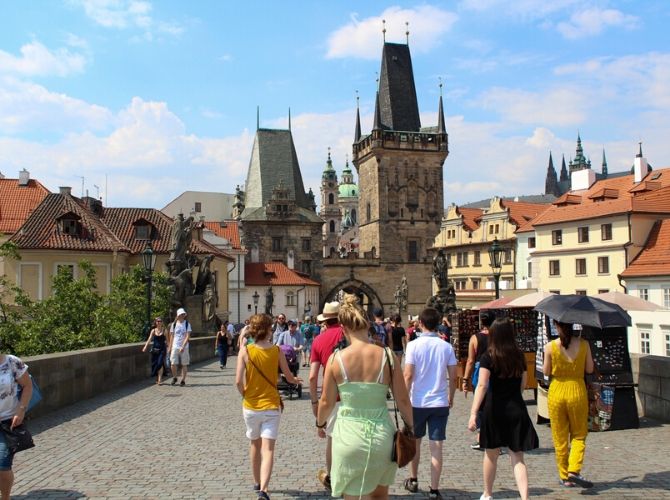 The best way to familiarise yourself with Prague is by taking a free walking tour of the city. With a few different tours to choose from, you can either explore the old town, the new town, Prague's castles and bridges or experience a more unique side to Prague with the alternative tour.
Most free walking tours are based on a donation payment at the end where you pay whatever you believe the tour was worth.
We think free walking tours are the best way to get to know a new city, as you will be shown around by someone with years of experience living there. This means you can not only hear about the city from a local, including the stories of its history and culture, but you can also find out the local secrets of the best (and cheapest) bars and restaurants to visit.
Learn About Prague's Turbulent Communist History 
As with much of central and eastern Europe, the city of Prague is no stranger to Communism, along with the horrors that come with it. In the wake of the withdrawal of the occupying forces of the Nazis in 1948, the Czechoslovakian government gave in to the increasing support for the communist parties. Between then and the Velvet Revolution of 1989, Czechoslovakia was a single-party state run by the Communist Party of Czechoslovakia.
Visit the Museum of Communism in the city centre of Prague to read more about this dark and fascinating period of modern history. Inside the museum itself, the exhibits showcase an authentic feeling of what life in this era would have been like to the locals. Learn about what daily life involved in Communist Czechoslovakia, from sports and education to the censorship and propaganda of the media. 
This museum is a really fascinating place to visit during your trip to Prague as it delivers an insight into the horrors that many of the locals you will meet today experienced during their lives. It also provides a good understanding of Czech culture and how it has evolved into the beautiful and welcoming experience it provides today.
Sunset Over the River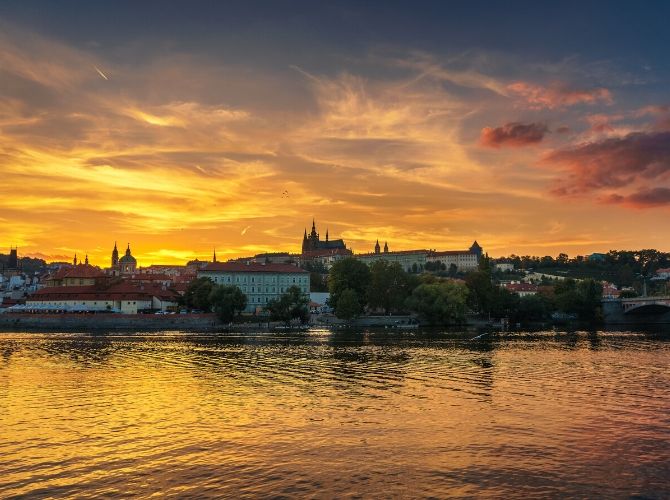 Once your tour is over and you fully know your way around the city, the best thing to do is head along to the Charles Bridge and admire the sunset view of the river. Reflect on the stories you have just heard, the beauty of this ancient city and get ready to do it all over again.
Finish the day off at our nearby favourite bar, Hany Banys. This is a small and cosy traditional Czech pub that is frequented by students, mostly due to its cheap beer and delicious food.
If you are wanting the best happy hour in Prague then come here between 3pm and 4pm for 2 for 1 pints of beer.
Day 2 Exploring the City
On the second day of your 3-day Prague itinerary, it's time to head out on your own, refreshed and energised from a good nights sleep and ready to see what Prague has to offer. After your walking tour yesterday, you should be feeling confident on your navigational skills around the city, so lets put them to the test. First stop, to the castle!
Prague Castle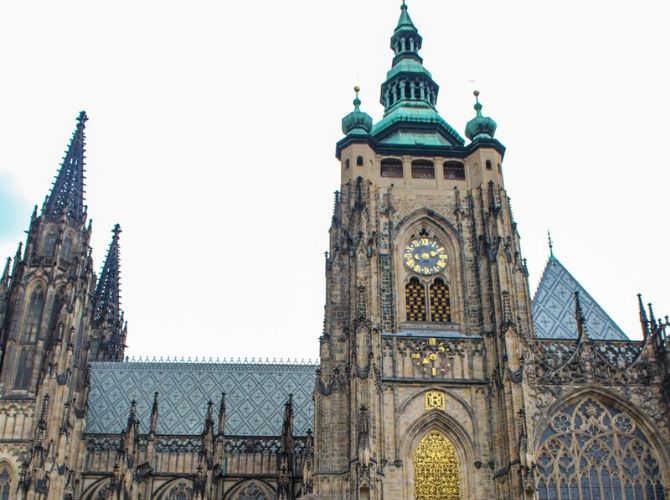 The highest point and best viewpoint across the city are at the top of the hill at Prague Castle. This is, therefore, the best place to start your day of exploration around the streets of Prague. There are multiple entrances to the castle, one for walking and a slightly easier one to reach by tram. 
The walking route will take you across the Charles Bridge, followed by a lot of steps up to the castle courtyard. This is a fantastic walk if you enjoy beautiful views and are not in a rush, however, in the mid-summer heat, this can be quite uncomfortable. 
Your other option is to catch trams 22 or 23 to Pražský hrad (Prague Castle). Ensure when you are using the tram network, you stamp your tickets before using the tram to avoid fines.
While it is FREE to enter Prague Castles grounds themselves, there is an entrance fee if you wish to enter any of the buildings around this area. There are three different tickets you can buy, ranging from 250 – 350 Kc (£8.46 – £11.85). We recommend you leave at least two hours to explore these beautiful buildings.
One ticket allows entry to St. Vitus Cathedral, Old Royal Palace, "the story of Prague" exhibition, St George's Basalica, the Daliborka Tower and Rosenburg Palace. This ticket will cost you 350 Kc (£11.85). 
Another ticket allows entry to St. Vitus Cathedral, Old Royal Palace, St George's Basilica and the Daliborka Tower. This ticket will cost you 250 Kc (£8.46). 
The last ticket allows entry to "the treasure of St Vitus Cathedral" exhibition and the Prague Castle Gallery. This ticket will cost you 350 Kc (£11.85). 
Once you are finished soaking up the grandeur and enjoying a coffee with a view over the city of Prague, it is time to head to your next stop. 
Lennon Wall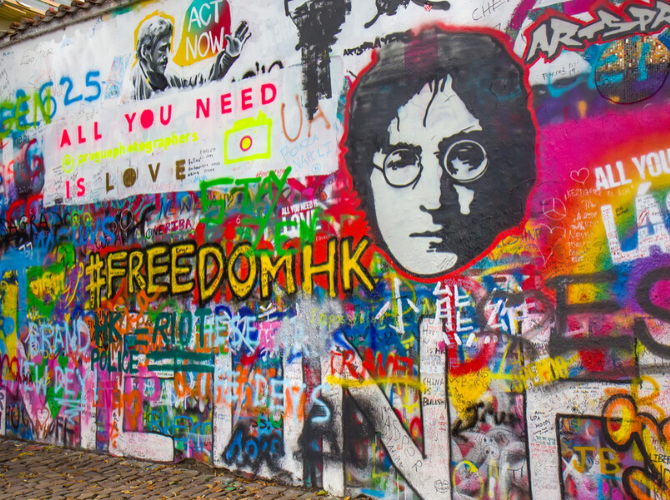 On your way back into the city from Prague Castle, you will walk past one of the most popular sights in Prague, though it is one that not many will know the story behind. What is today known as the Lennon Wall began as a place of protest against the communist takeover of the city of Prague. After the death of singer John Lennon, overnight this wall became a mural to this man and the message of love and peace he stood for.
Regularly painted over by the city, it did not become legal for graffiti to be placed here until 1990. This remains the only place in the city where graffiti is legal, resulting in an ever-changing canvas of bright colour and insightful thoughts.
Old Town Square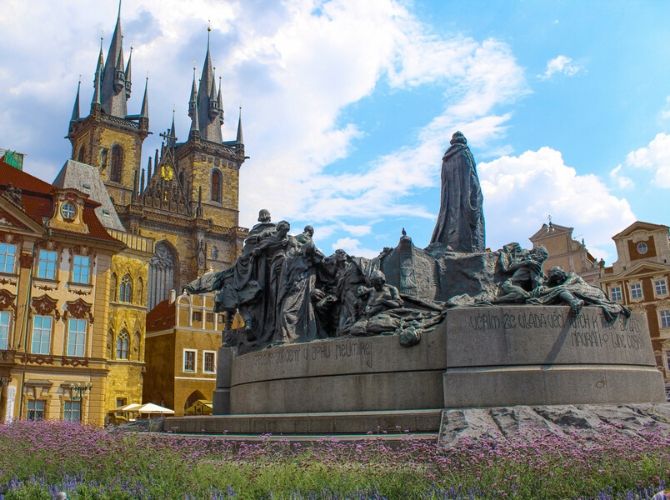 The central hub of Prague, and by far the most touristy area in the city, is the incredible Old Town Square. This beautiful, tiled square is surrounded by ancient buildings and is constantly filled with people from all over the world. Locals meeting up for a day out, tourists standing in wonder at the history around them and entertainers and buskers putting on a show for all to see. 
At the very centre of this square is the unmistakable tower of the Old Town Hall. This is a very unique building as it is not technically "one building", but rather the accumulation of multiple buildings over time that have merged into one. The original Old Town Hall's structure is the distinctive tower, which dates back to 1364.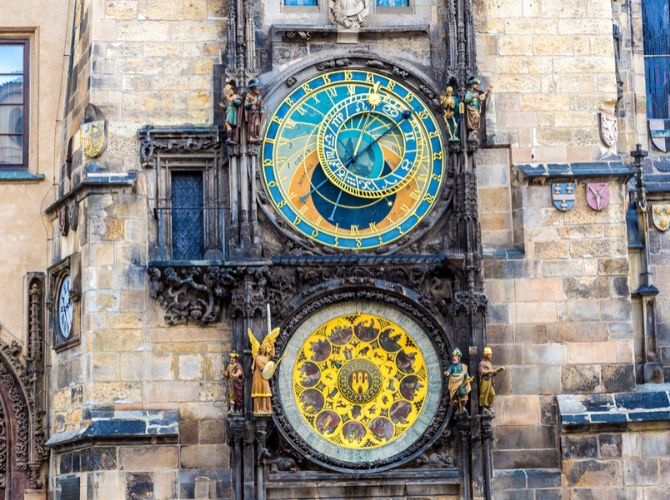 Mounted on this tower is the world-famous astronomical clock, a seemingly magical clock that can not only tell the time but also the day of the year, the position of the sun and moon, and even the current position of certain celestial objects. This clock was fully automated in 1566, a truly remarkable piece of engineering from the 16th century.
Enjoy the atmosphere of the square and the bustle of the inhabitants as they go about their day. Watch as the sun sets over the square and note the readings on the fascinating Astronomical Clock, Orlaj, and reflect on another day in the capital.
Although this square is bordered by a host of fancy, "local" restaurants, this is a popular place for what is known as "tourist traps". The restaurants and pubs around this square will charge 5 – 10 times the price of authentic local restaurants in the surrounding area. Admire the view of the square and walk a couple of blocks before you settle in for food.
Day 3 Time to Relax
After being pretty busy during the first two days of your 3 days in Prague, enjoying the architecture, savouring the food and sampling the incredible beer of the Czech Republic, it is time for some relaxation before you leave.
Prague Beer Spa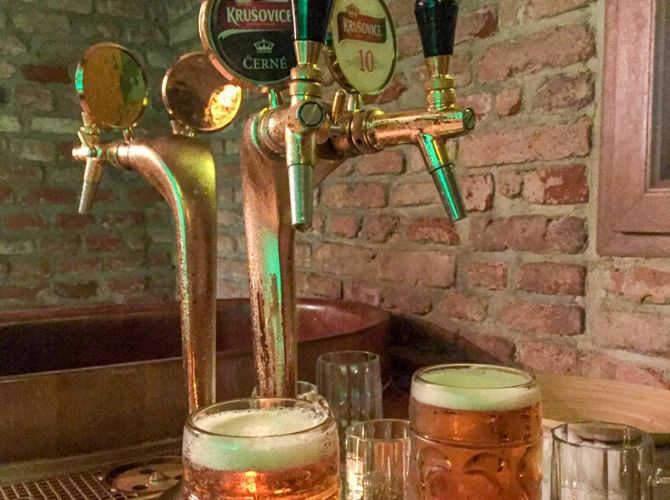 One of the most unique experiences in Prague, the Original Beer Spa is one like none other. As you check into the spa, you will be greeted by the host, explained how things work and given a jug to drink from and an endless supply of beer. That's right, for the next hour you can drink as much beer as you like.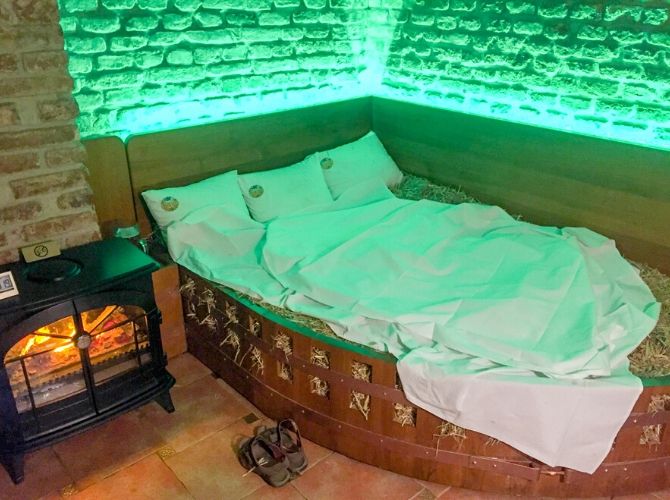 Your time in the beer spa will consist of one hour in the spa room itself, where you can bathe in a bubbling mixture of the raw ingredients of beer. This jacuzzi of hops, water and sugar opens and cleanses the skin while the beer on tap relaxes the mind and body. 
Once you are finished in the water, it is time to relax on the straw bed to the side of your tub. Here you will find freshly baked beer bread with handmade butter, as well as the choice of light and dark beers on tap. 
When your time is up it is time to redress and head upstairs to the gift shop, where you can buy your own beer soaps or other souvenirs to take home. Don't worry about being rushed away, however, as you are free to stay and enjoy even more free beer for as long as you want. We stayed in the foyer of the spa for another hour to get our money's worth of beer.
Cruise Along the River Vltava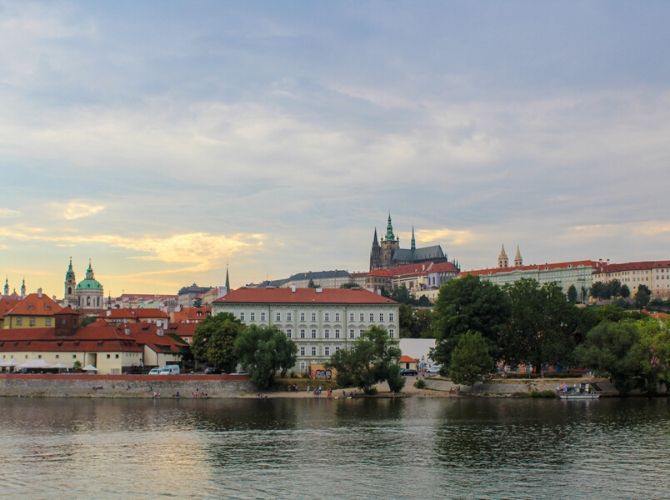 Finish off your trip with an unforgettable cruise along the Vltava River and see Prague from a completely unique perspective. From here you will be able to view some of Prague's most beautiful, historical buildings and learn the stories of Prague and the importance of the river to the cities development. 
You can choose the length and inclusions of your cruise, from a 45-minute tour with a glass of drink to a 3hr cruise with dinner and drinks. If you are lucky enough to cruise the Vltava later in the day, you will be treated to a view of Prague's most beautiful sights in the gentle golden light of sunset.
Experience the Famous Prague Nightlife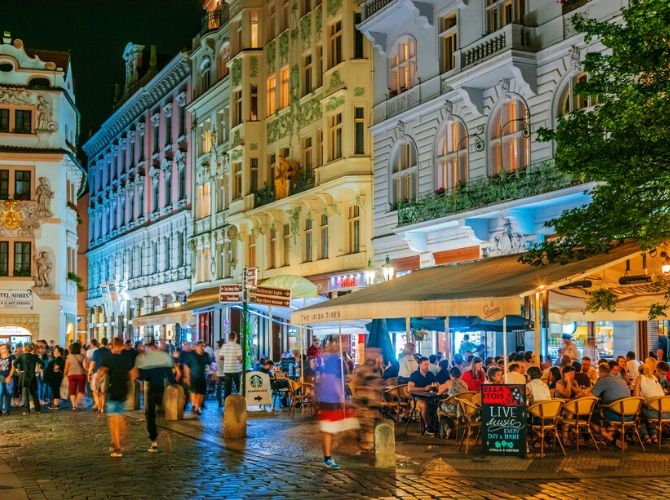 With another day in Prague coming to an end, it is time to make the most of your final night in one of Europe's most popular party and nightlife cities. Famous for its music scene, specifically jazz and classical music, Prague's evening entertainment is some of the best in the world. 
Take a stroll along the riverbank of the Vltava and enjoy the live music scene of the JazzDock, a club that draws the best of the Czech Republic's jazz musicians to play here. For those looking for more of a party scene, head to Karlovy Lazne. This five-storey nightclub claims to be one of the largest venues in Europe, so it is perfect for anyone looking for a night to remember.
Where to Stay in Prague
Being the capital city of the Czech Republic, there are plenty of places to stay in Prague ranging from budget hostels all the way up to 5-star hotels. There should be something to suit everyone and can be booked below.
---
Three days is the perfect amount of time to see Prague's many beautiful, fascinating and delicious sights. It is a city like no other and there is no doubt that you will be desperate to visit again soon.
Have you visited Prague? What other great things did you find to see and do there?
Czech Republic Travel Resources
Planning your trip to the Czech Republic? Here are some of our recommended useful resources to help you have the best time possible:
● TRAVEL INSURANCE IS AN IMPORTANT CONSIDERATION FOR TRAVEL. If you're travelling long-term like us and from the EU, then True Traveller is our go-to option.
If you're from a non-EU country, another option for long-term travel insurance is SafetyWing, which you can pay for on a month-by-month basis. This is also good for shorter trips.
● Find amazing flight deals to the Czech Republic on Skyscanner and Kayak.
● Compare Rental car prices for the Czech Republic on Rentalcars.com.
● Trainline makes it easy to explore the Czech Republic by train and bus, with great prices.
● Booking.com usually have the best hotel prices for the Czech Republic.
● Our go-to for self-catering accommodation for the Czech Republic is Vrbo.
● Before booking accommodation in the Czech Republic, check reviews on Tripadvisor.
● Discover fantastic trips and activities in the Czech Republic with Viator and GetYourGuide.
● Bookmundi, G Adventures, and  Intrepid Travel offer group holidays and tours around the Czech Republic.
Enjoy this post? Pin it for later!
Gemma and Campbell from Highlands2hammocks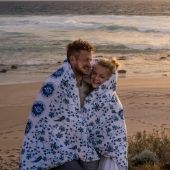 Gemma and Campbell are two Scots on the run from a 9-5 lifestyle. After years of planning, they finally quit their jobs and set out to find their place in this beautiful world.
Currently in Australia, they are living in a camper van and touring the epic Australian coastlines, which shows just how much they love adventure travel. They love promoting this kind of travel to their fellow wanderlusters on their blog Highlands2hammocks.