Affiliate link disclosure: This post may contain affiliate links including Amazon that earn me a small commission, at no extra cost to you. Read more in our full Affiliate Link Disclosure.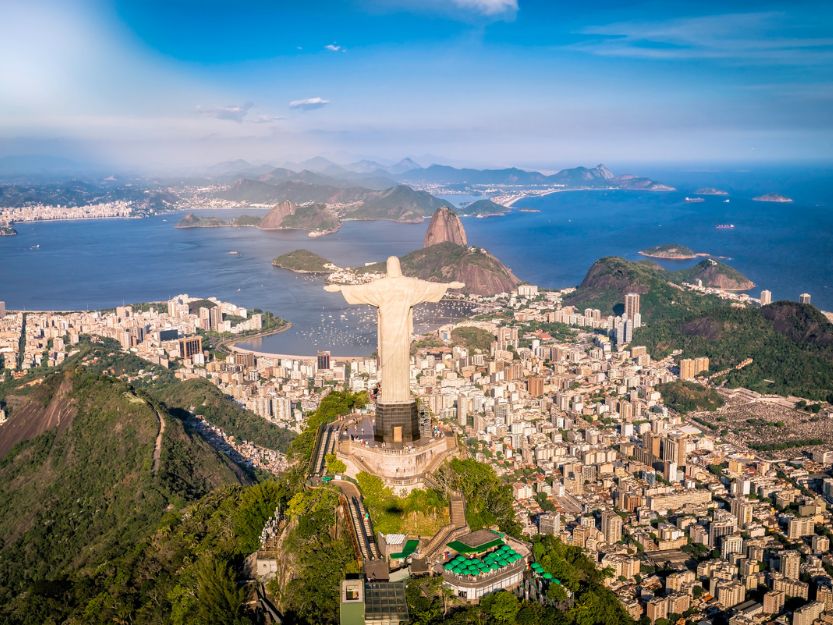 Brazil is a country known all around the world, whether it be for its incredible mountains and beaches, famous footballers or even backpacking Brazil which is becoming increasingly popular.
Everyone knows Brazil and often asks, "what is Brazil famous for?" Here we answer that question.
15 Things Brazil Is Famous For
There are a number of reasons for Brazil's fame, a fame that is undeniably deserved. It's one of the most unique and fascinating countries on our planet. 
So in no particular order, here are 15 things Brazil famous for:
1. Carnaval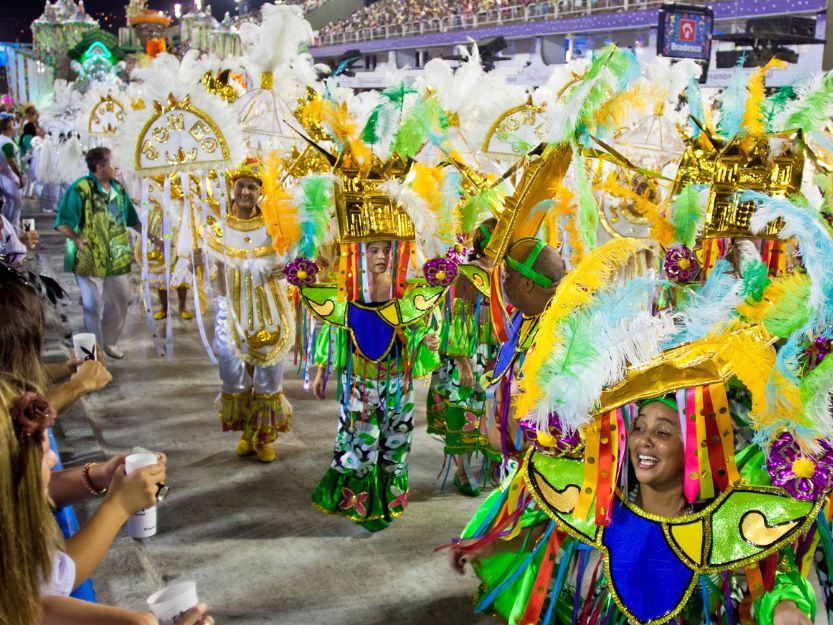 It's impossible to mention Brazil without thinking of its infamous Carnaval. Every February, the country moves into party mode. With thousands of street parties, festivals and concerts, Carnival is the most fun time of the year in Brazil. The most famous Carnaval in Brazil has to be in Rio, but there are other popular ones as you go up the east coast.
Tanya – sticking her oar in here…..I spent the most amazing week celebrating Carnaval in Salvador and can highly recommend it if you would prefer a less international but more local Carnaval experience.
Visiting Brazil during Carnaval is an experience like no other!
2. The Amazon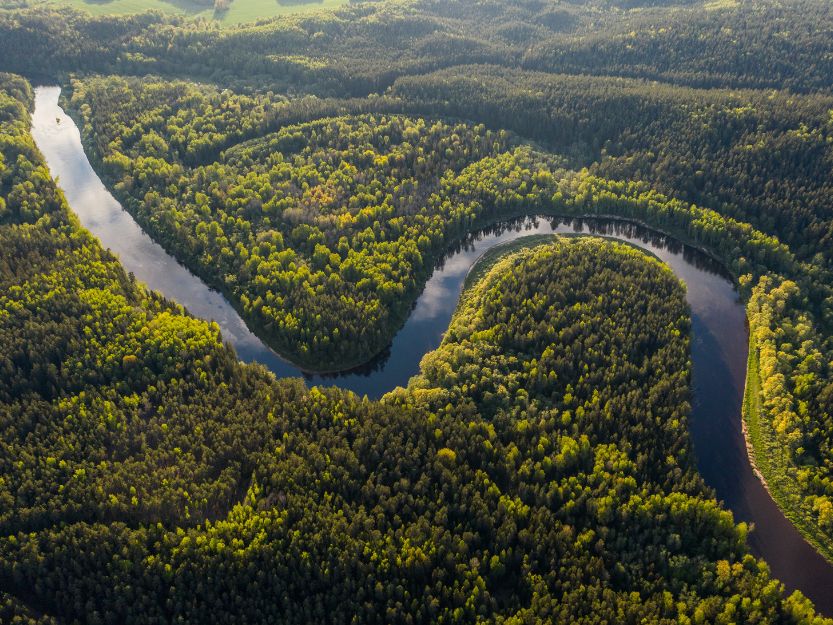 When thinking of South America, or Brazil, in particular, one of the first things to come to mind is the Amazon Rainforest and the Amazon Rainforest.
Infamous around the world for being the biggest rainforest in the world. Along with its incredibly unique wildlife and plantation, the Amazon is a huge thing that Brazil is famous for.
Everyone has heard of the Amazon, right?
3. The Brazilian Football Team
If you're a sports fan, you'll know of so many famous Brazillian footballers. From Ronaldinho, Pele and Ronaldo Nazario in the past eras, to Neymar and Vinicius Jr. in the modern game, Brazil has always been renowned for its skilful, silky football team.
Did you know Brazil has won the most World Cups in history with 5 wins? Brazil has always been and will always be one of the biggest footballing nations in the world. If you walk around Brazil, you'll always find someone kicking a ball about, particularly in the less developed areas.
4. Christ The Redeemer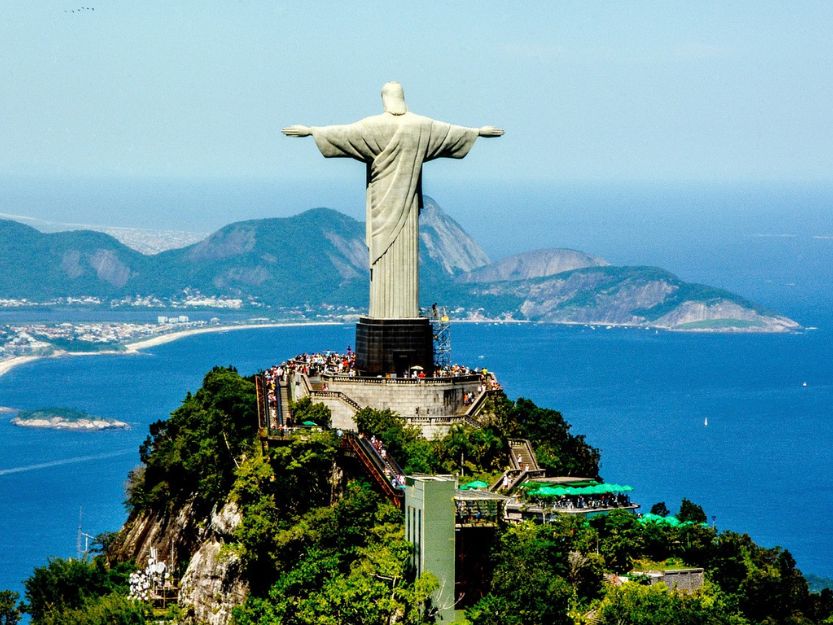 Christ the Redeemer is by far Brazil's most famous landmark. When you see the huge Christ the Redeemer statue, so many people immediately connect it to Rio, Brazil.
It's just as breathtaking in real life! It's such a unique statue and has led to similar statues being built worldwide, inspired by Christ the Redeemer. There's no wonder why it is so famous: it's marvellous. 
5. The 2014 World Cup
Again, sports fans will know 2014 was a huge year for Brazil. Hosting the World Cup for the second time. This saw seven new stadiums being built in Brazil as well as renovating five others.
Obviously, all sports fans have differing opinions, but there is a strong feeling that this is one of the best world cups in recent history. Even if it did lead to the embarrassing 7-1 loss against Germany…
6. The 2016 Olympic Games
Following the World Cup in 2014, Brazil was playing host once again. This time it was the Olympics, the biggest sporting event in the world. This had a huge positive economic impact on Rio, along with the rest of Brazil, boosting tourism.
It will forever be in the history books that Brazil hosted the World Cup and Olympics, so it's fair to say that they both are things that Brazil is famous for.
7. Iguazu Falls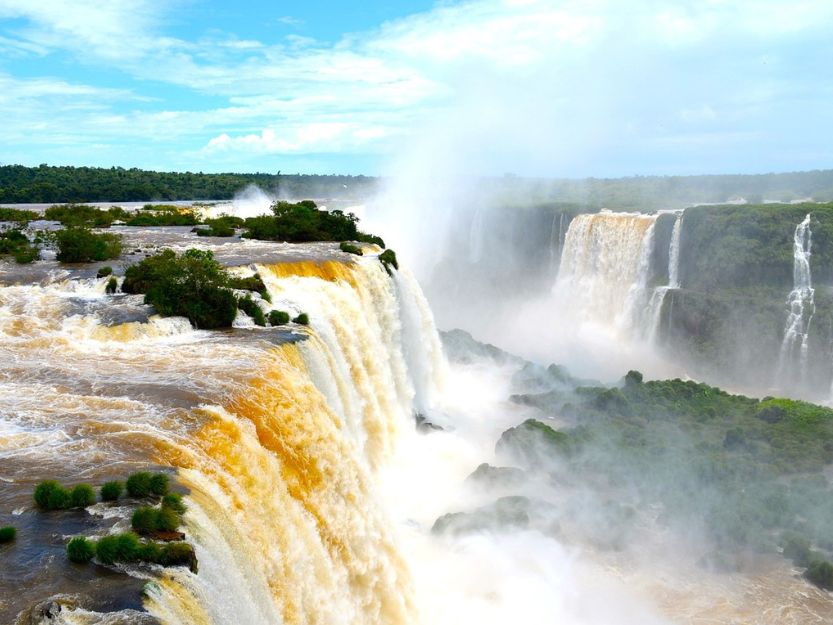 Iguazu Falls. Indescribable. Unimaginable. Words will never do due justice. Pictures can only try.
Although falling across Brazil and Argentina, there's no doubt that Brazil is famous for the Iguazu Falls. The real-life Pandora, and it's in Brazil. How lucky!
8. Favelas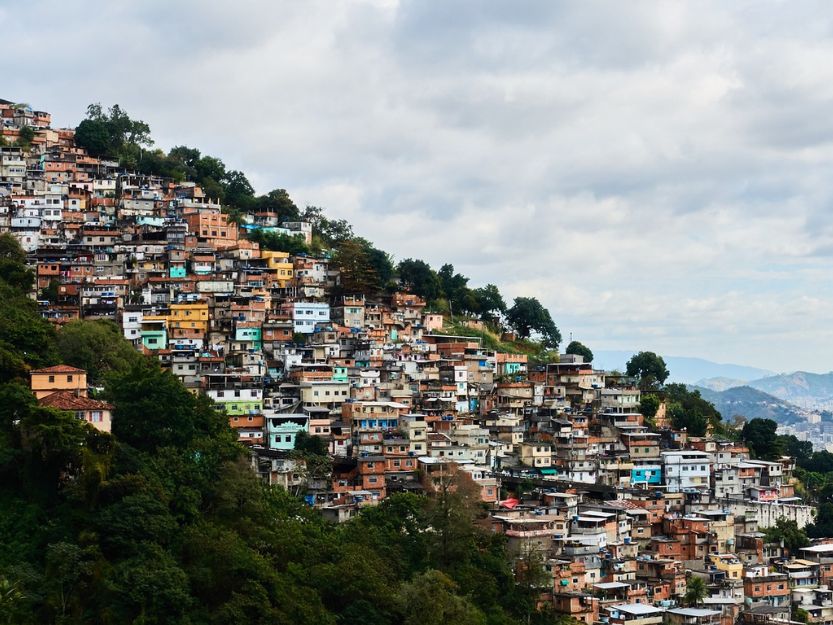 Favelas are the communities people imagine when they picture Rio or Brazillian housing. They are the "slums", if you prefer to phrase it this way.
It can be a refreshing, enlightening and educational experience to visit and take a tour of a Favela, particularly when backpacking Brazil as you want to experience the Brazillian culture to the max.
Nonetheless, Brazil is famous for favelas whether it's for better or for worse.
9. Beautiful Beaches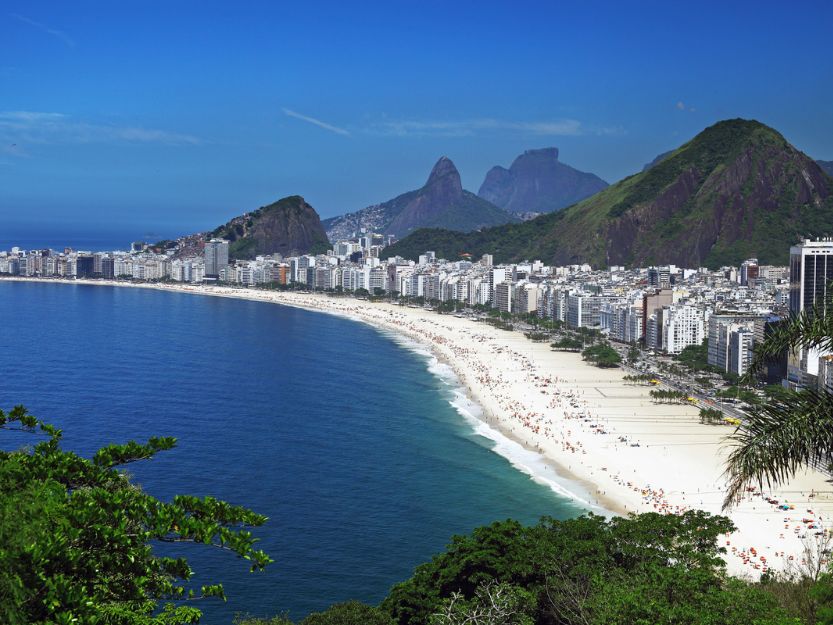 Brazil is famous for its beaches and for good reason, they are some of the best in the world!
Particularly in and around Rio, they are excellent! The sand is so yellow and soft, and the sea is so blue and inviting.
It's without a doubt one of the things that Brazil is most famous for, and it's clear to see why!
10. Rio de Janeiro
Speaking of Rio, Brazil is actually very famous for Rio de Janeiro. It's widely, and falsely, believed that Rio is the capital of Brazil.
Although correct until 1960, Brasília is the capital of Brazil. Regardless, Rio is still a reason Brazil is famous, and is one of the most, if not the most, popular destinations in Brazil for tourists to visit.
11. Coffee
Did you know Brazil is the world's largest coffee producer?
Making up for around ⅓ of the world's coffee. Producing such a large fraction of coffee for the entire world, being shipped from country to country.
It can't be up for dispute that Brazil is famous for its coffee. Not to mention how tasty the coffee is once in Brazil!
12. Capoeira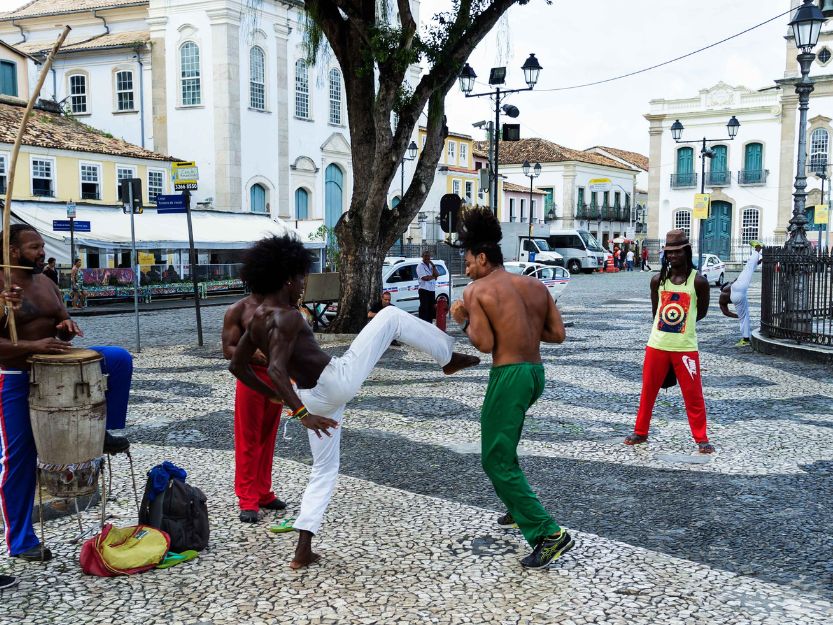 Capoeira is a Brazillian martial art that is practised all over the world. It's a very unique martial art too, if you aren't familiar with it, it's probably not what you expect!
Capoeira is disguised as a dance and performed to music, usually traditional Brazilian songs, and it's made up of specific offensive and defensive moves.
Taking part in Capoeira is so fun, even if you are most likely awful at it, it's worth giving a go for a good laugh.
13. Nightlife
Brazil is also famous for its nightlife. As you know by now, Brazilians love to party! So the nightlife all across Brazil is particularly vibrant and colourful.
You'll never have a boring night out when visiting Brazil, it's guaranteed fun.
14. Samba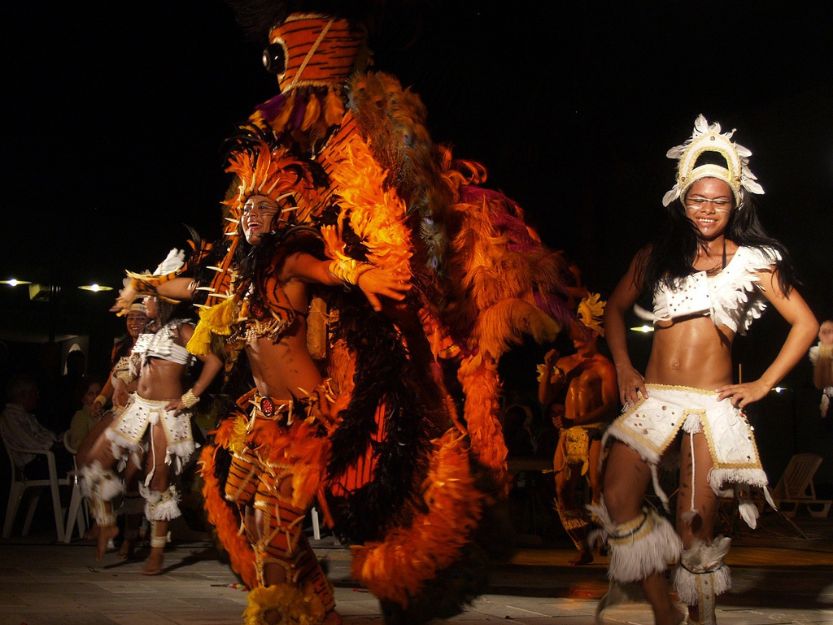 Samba Dancing is extremely famous. You've more than likely seen someone perform it at some point in your life.
It originated, and is incredibly popular, in Brazil. It's so extravagant, with the dancers dressing up in costumes with feathers and bright colours.
Samba is also very fast and hard to keep up with, so if you're going to give it a go, prepare to accept defeat (but have a lot of fun in the process!)
15. Brigadeiro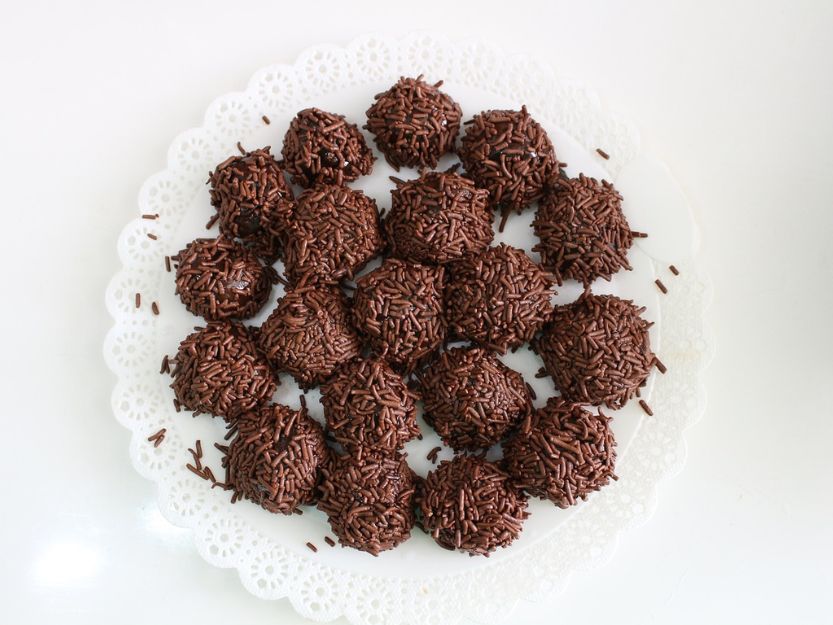 Brigadeiros are enjoyed all over the world! You might have even had one before. They are like truffles but with a slight difference.
Truffles are made with cream whereas brigadeiros are made with condensed milk. And they are delicious! Mouth-watering!
They are commonly eaten across Brazil on all occasions and as said, enjoyed worldwide. Definitely, the tastiest thing Brazil is famous for.
So, Brazil is Famous For Many Things
And there you have it! 15 things Brazil is famous for. As you have learnt, Brazil is a country full of superlatives.
If you get the chance to visit Brazil, definitely take that opportunity as you will not regret it whatsoever. Brazil is famous for a number of reasons which we have listed, but there are so many more and the list is endless. What a country!
Have you been to Brazil? Is there anything else it's famous for?
Travel Resources for Brazil
Planning your trip to Brazil? Here are some of our recommended useful resources to help you have the best time possible:
● TRAVEL INSURANCE IS AN IMPORTANT CONSIDERATION FOR TRAVEL. If you're travelling long-term like us and from the EU, then True Traveller is our go-to option.
If you're from a non-EU country, another option for long-term travel insurance is SafetyWing, which you can pay for on a month-by-month basis. This is also good for shorter trips.
● Find amazing flight deals to Brazil on Skyscanner and Kayak.
● Compare Rental car prices in Brazil on Rentalcars.com.
● Booking.com usually have the best hotel prices in Brazil.
● Our go-to for self-catering accommodation in Brazil is Vrbo.
● Before booking accommodation in Brazil, check reviews on Tripadvisor.
● Discover fantastic trips and activities in Brazil with Viator and GetYourGuide.
● G Adventures and Intrepid Travel offer group holidays and tours to Brazil.
Enjoy this post? Pin it for later!
Josh Band from A Backpackers World 
Josh loves to write about countries in Asia like Thailand

along with other popular backpacking routes around the world.